GET THE CRUNCHY SIDE OF LIFE
At Bamboo, we believe that enjoying a good breakfast every morning lays the foundations of a good day and leads to a more balanced life all around.
Since 2016
Our mission is to provide natural granola and delicious breakfast cereals to our beloved gourmets.
From our tiny kitchen to our local bakery, nothing changed. We still prepare our granola in small batches, every day, with the same passion.
All our recipes have a low glycemic index, using only quality natural sweeteners such as maple and coconut blossom sugar.
We only use premium, better-for-you ingredients that are good for your body.
Our
Story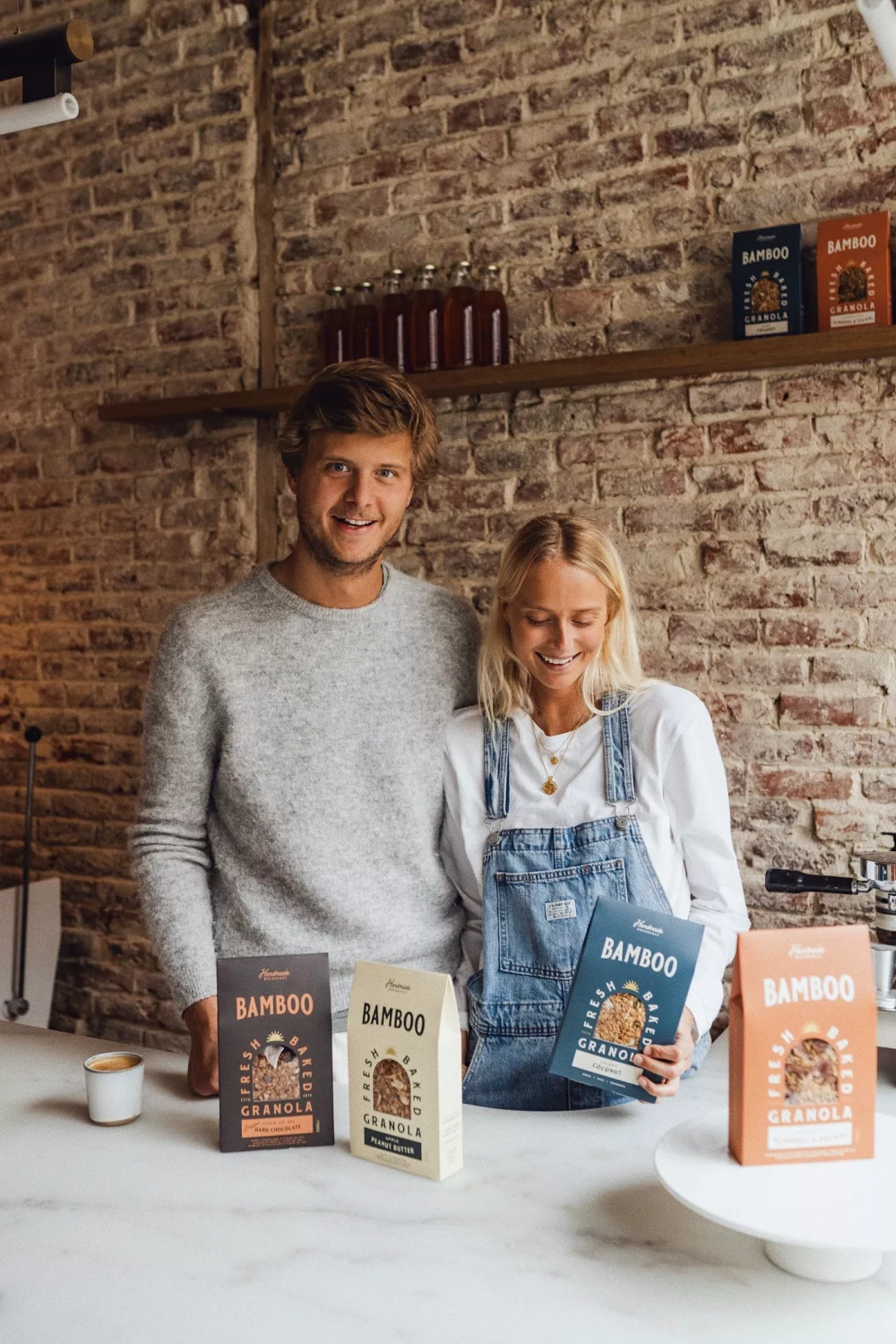 "Hello, we are Charlotte and Lionel !"
As two passionate perfectionists and hungry optimists, we share an appetite for tasty, good-for-all food, travel and life in general.

When we met in 2015, Charlotte was already nuts about granola, perfecting her recipe in her tiny kitchen, batch after batch, to create the perfect blend of healthy delicacies.

After trying Charlotte's granola recipe, Lionel had a revelation. "Not only did I have the conviction that from that day on, everyday will be a good (breakfast) day but I also wanted to share this special feeling with everyone."

What began as a hobby became something of a tasty adventure. We wanted to give people something to jump out of bed for, while offering an alternative to industrial cereals from supermarkets…