Return
Cashewgurt Bowl
In our "everyday easy" series, say hello to the Cashewgurt bowl! Short for cashew-yogurt, we love this recipe because it's creamy and comforting, yet super healthy. An exciting vegan alternative to the classic yogurt bowl (that we also love very much, but you know, it's nice to shake things up a little).⁠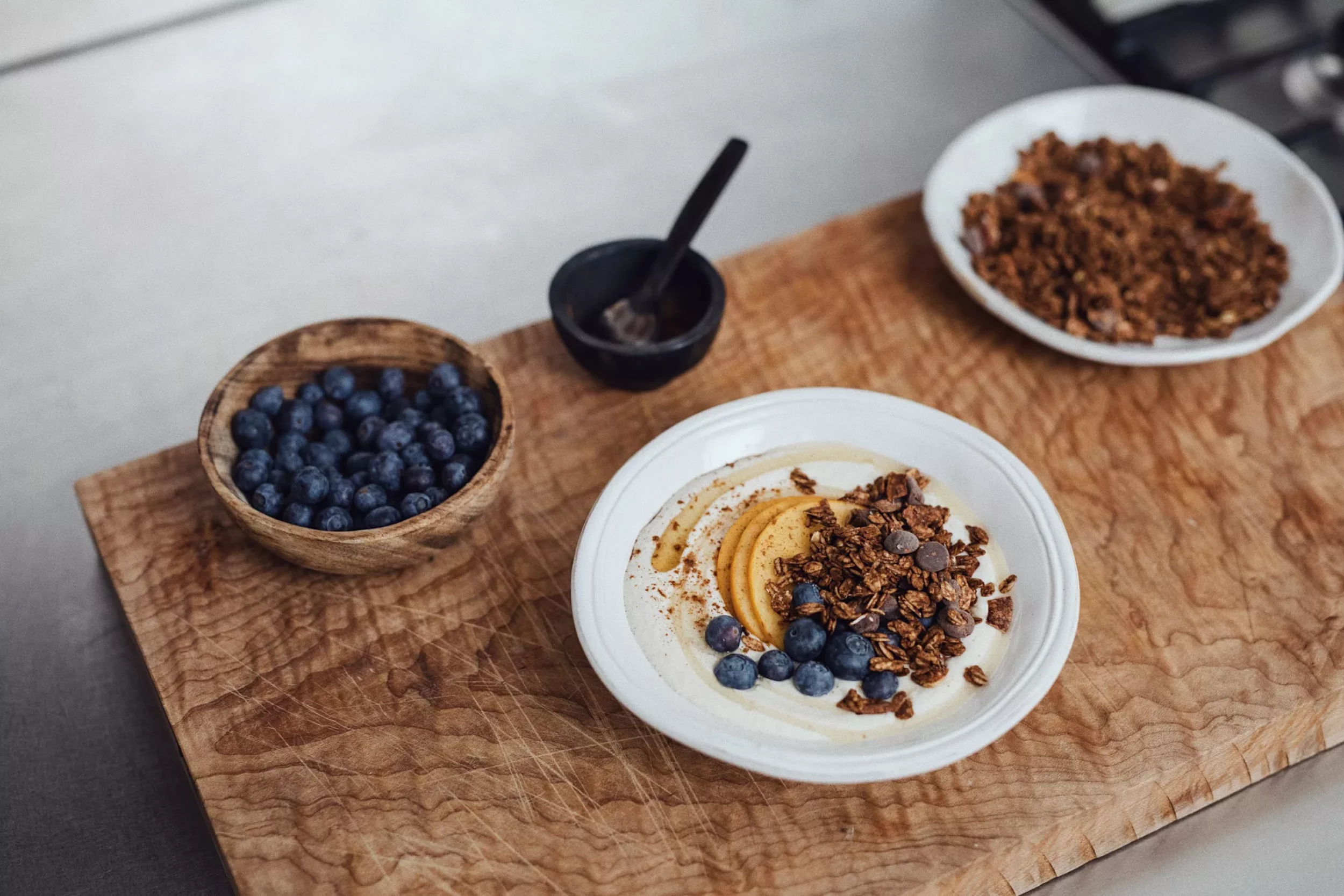 You'll need
• Raw cashew nuts, soaked overnight
• Fresh blueberries
• Lemon juice
• Water
• Fresh soft dates
• 1 pinch sea salt
Recipe
Place soaked cashew nuts in a high speed blender. Add lemon juice, water, dates, cinnamon and sea salt and blend until completely smooth. If you want to make it a little lighter, you can also add a few apple quarters into the mix.
Let it chill in the fridge for 10 minutes before serving in a bowl. Top up with persimmon slices, blueberries, cinnamon, (agave syrup) and Bamboo granola. Enjoy!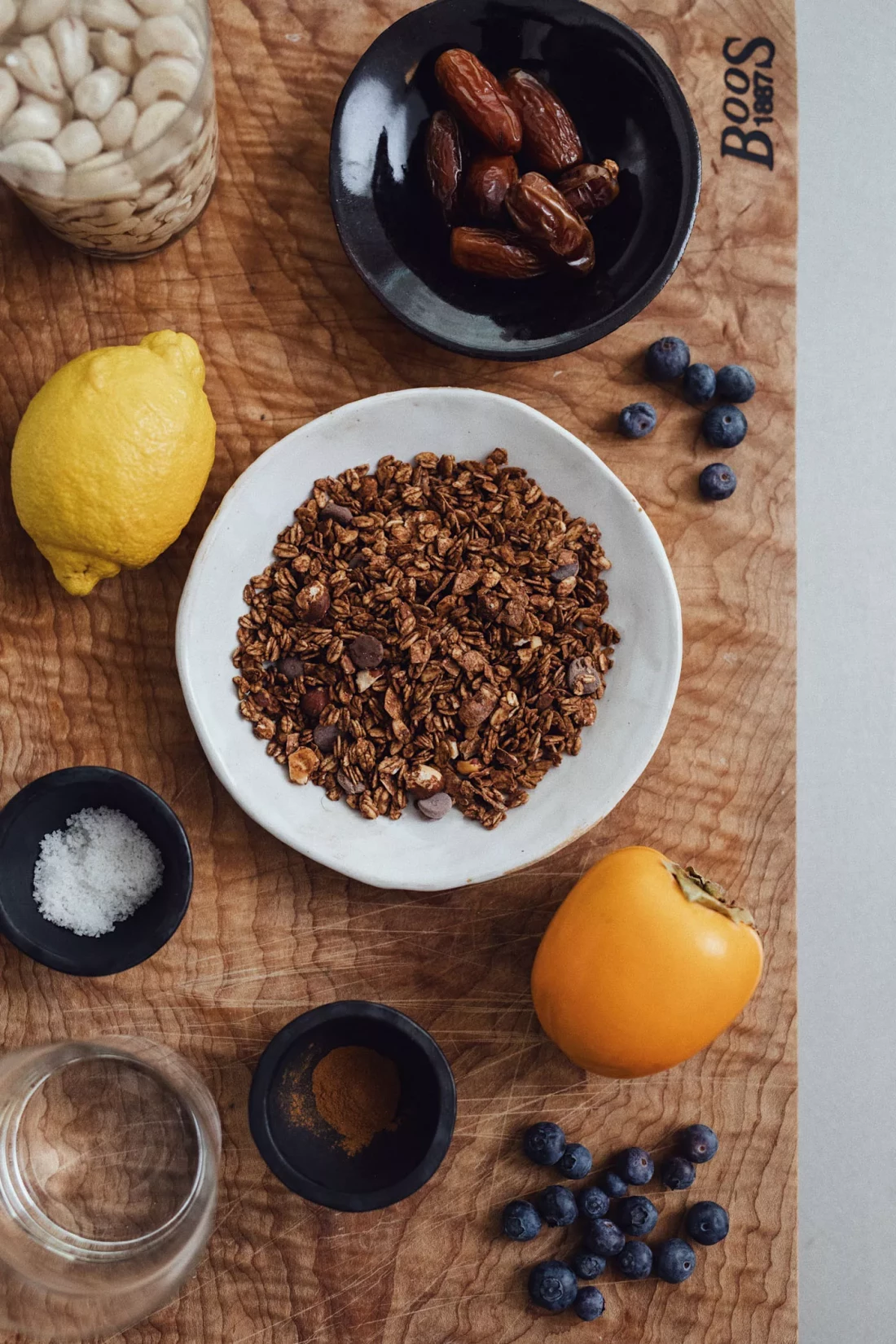 Soaking cashews overnight creates an incredible creamy texture for recipes, but it also boosts nutrition! Soaking nuts (of any kind) helps remove phytic acid, allowing our bodies to get more nutrients from the nuts, and makes them easier to digest.