Return
Classic Yogurt Bowl with Caramelized Almonds & Chocolate Organic Granola
Start the day right with this easy 4-ingredients breakfast bowl!
Add coconut yogurt to your bowl, top with banana slices, our Organic Caramelized Almonds & Chocolate Granola and a big spoon of peanut butter to make it even more creamy. The combination of banana, chocolate and peanut butter 🤤
Swipe left to see how we built the bowl.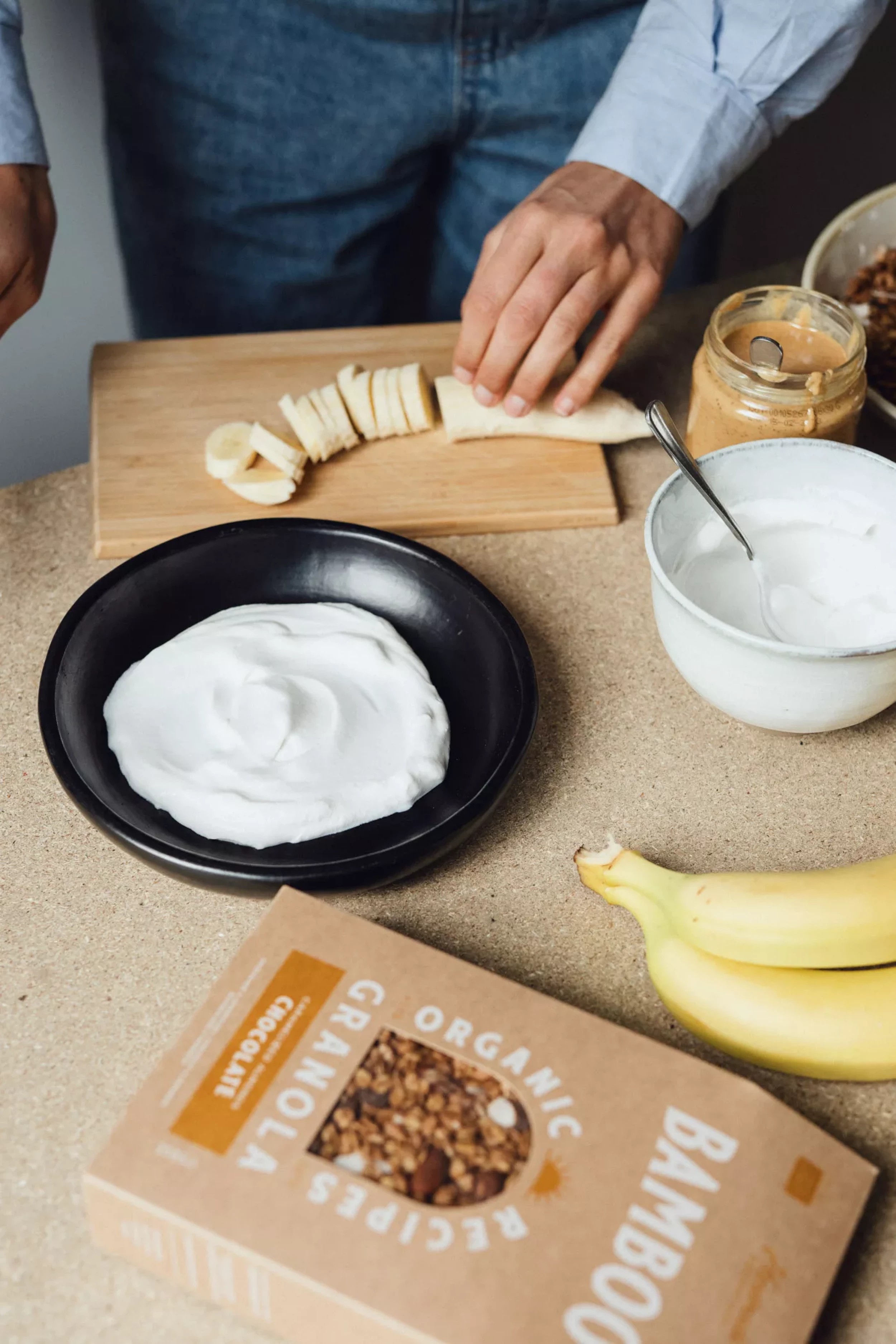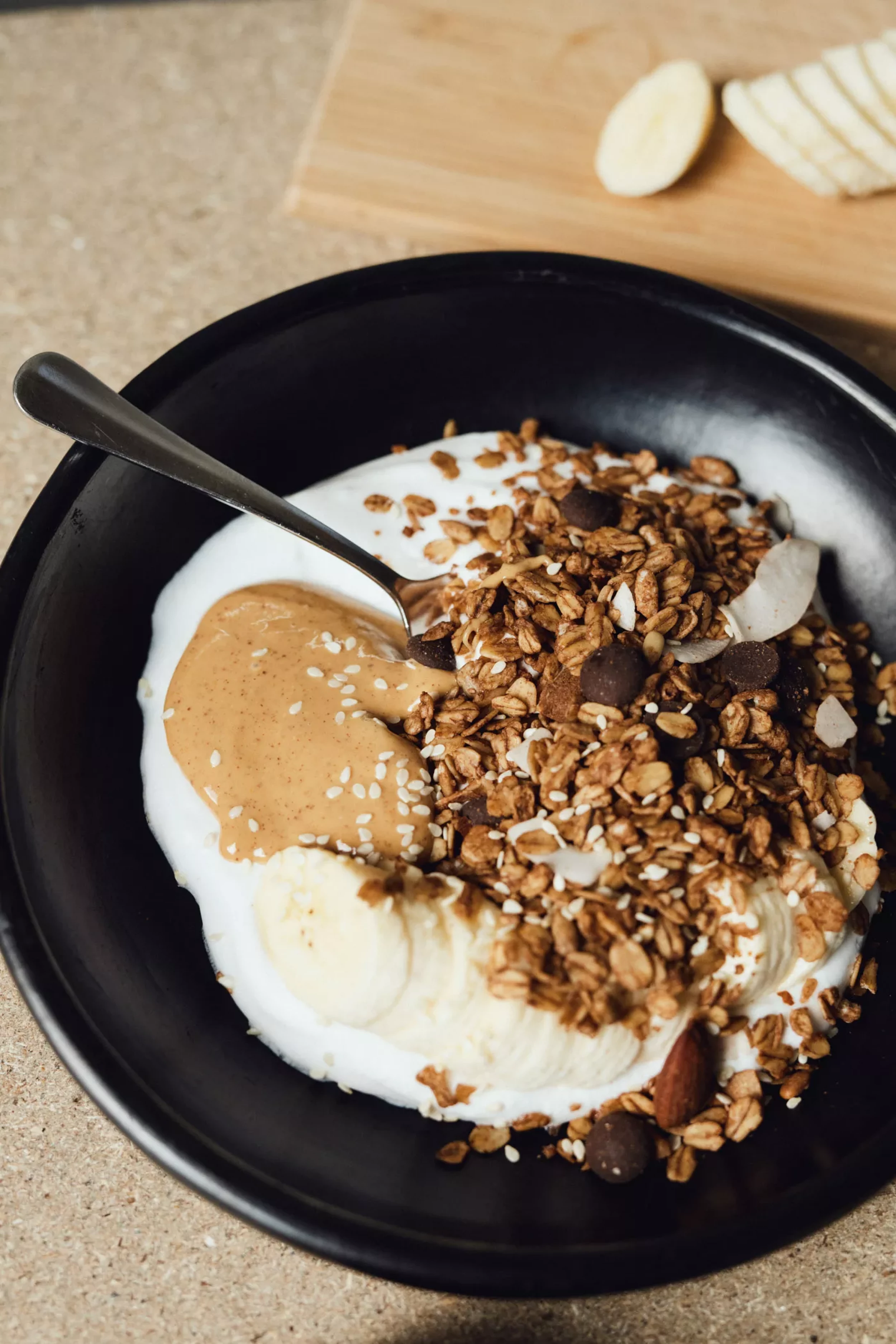 Products used in this recipe