Return
Crunchy Peanut Butter granola & Apple Overnight Oats
When we decided to shoot this recipe, we had no idea how delicious it would turn out to be honest. We love overnight oats because it's fresh, filling, the texture's creamy and comforting yet it isn't too sweet and can be topped up with just about anything. That day, we were shooting in the middle of an orchard, surrounded by fresh apples ready to get picked out of the tree. We don't know if it was the freshness of the apples, the Indian summer sun, or the handmade peanut butter, but this was the best oatmeal bowl we've ever had. Try it for yourself and you might have the same surprise !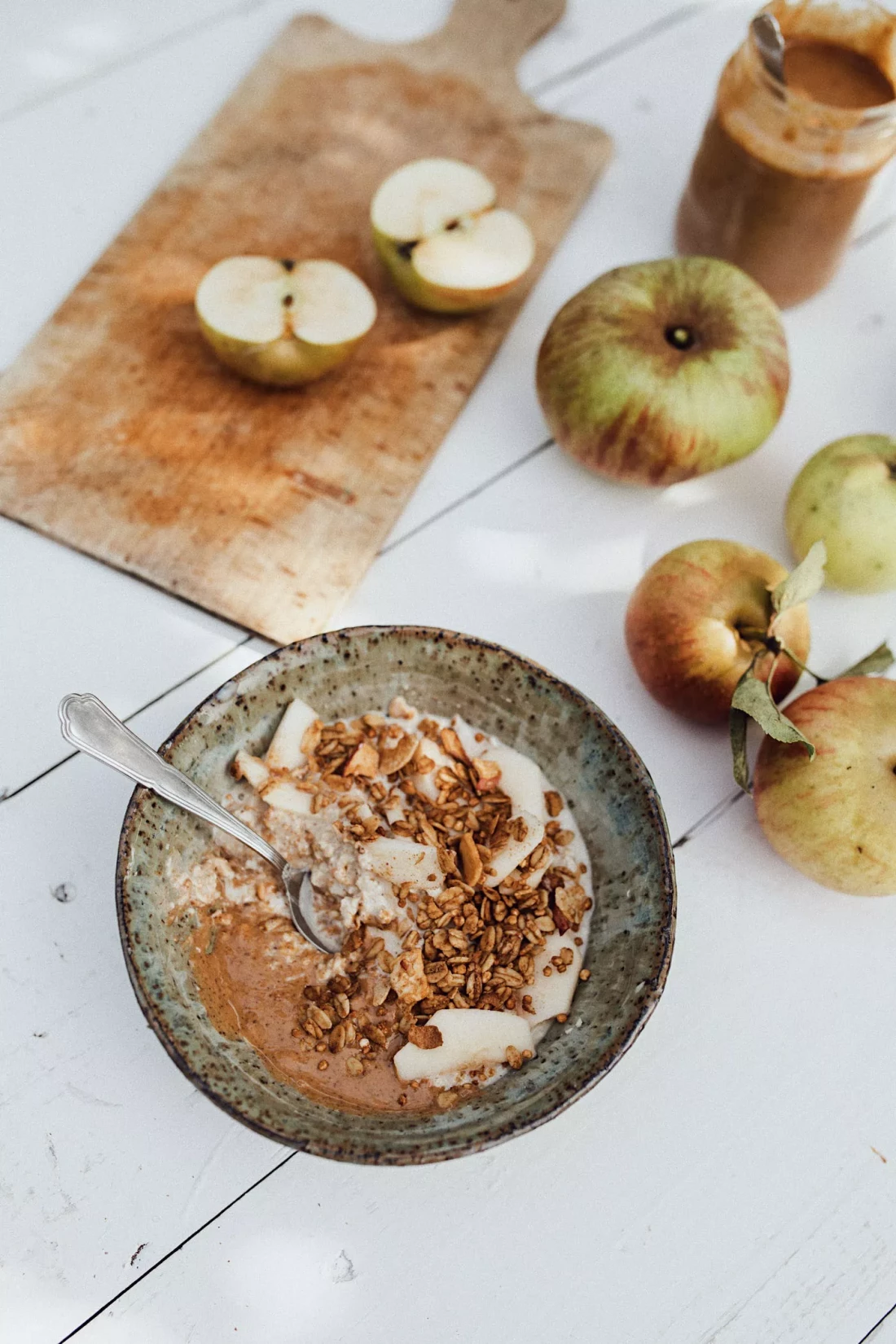 You'll need
Apples
Quick oats
Milk of your choice
Agave syrup (optional)
Peanut butter
Our Peanut Butter & Apple granola
Recipe
Combine 1 volume of quick oats with 2 volumes of milk, add a bit of agave syrup and stir. Then set the mix aside for a few minutes or leave it to rest overnight. Meanwhile cut, peel & slice the apples. When the oatmeal is ready start topping with the apples, peanut butter and granola. Enjoy !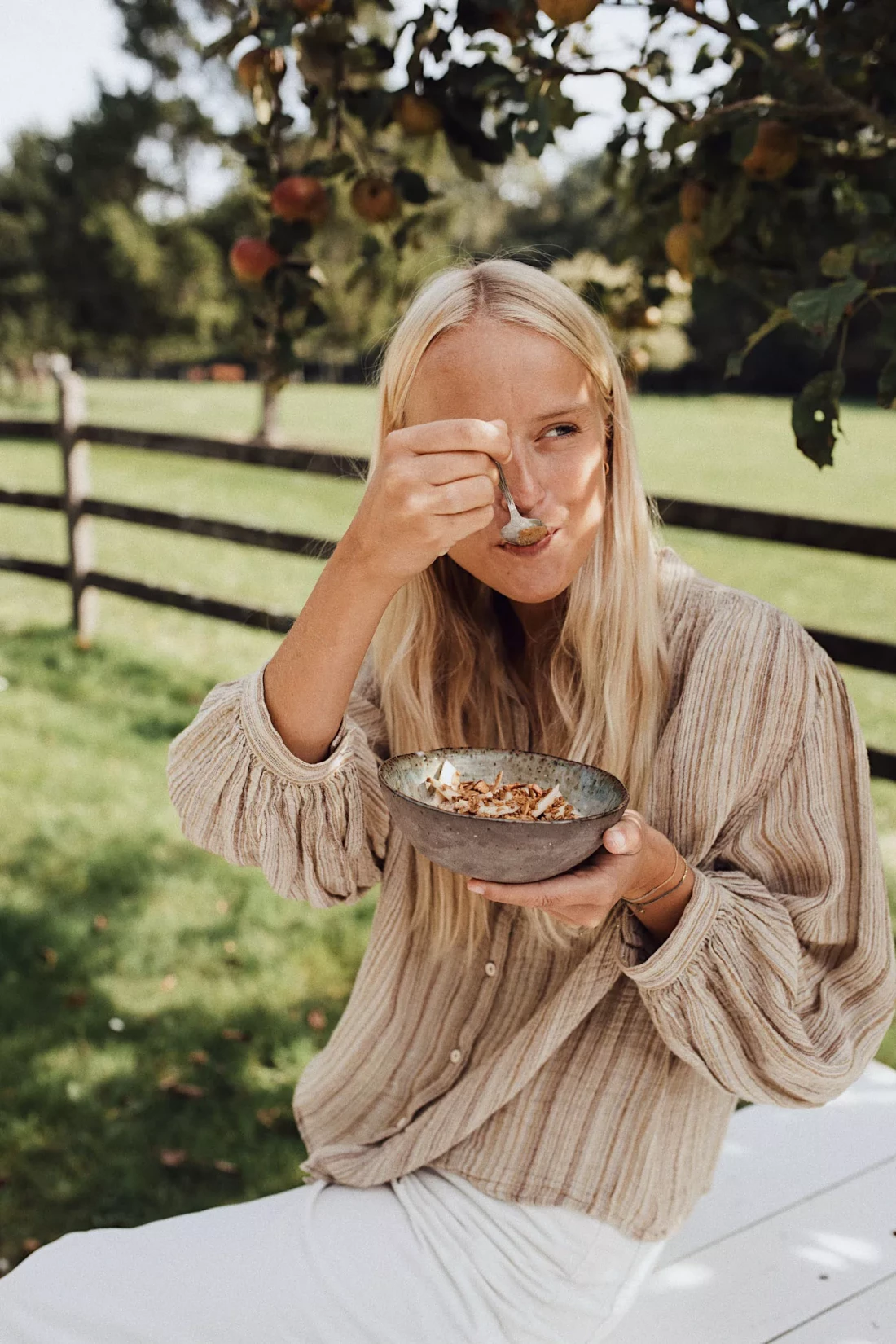 Swipe left to discover how we built the bowl step by step.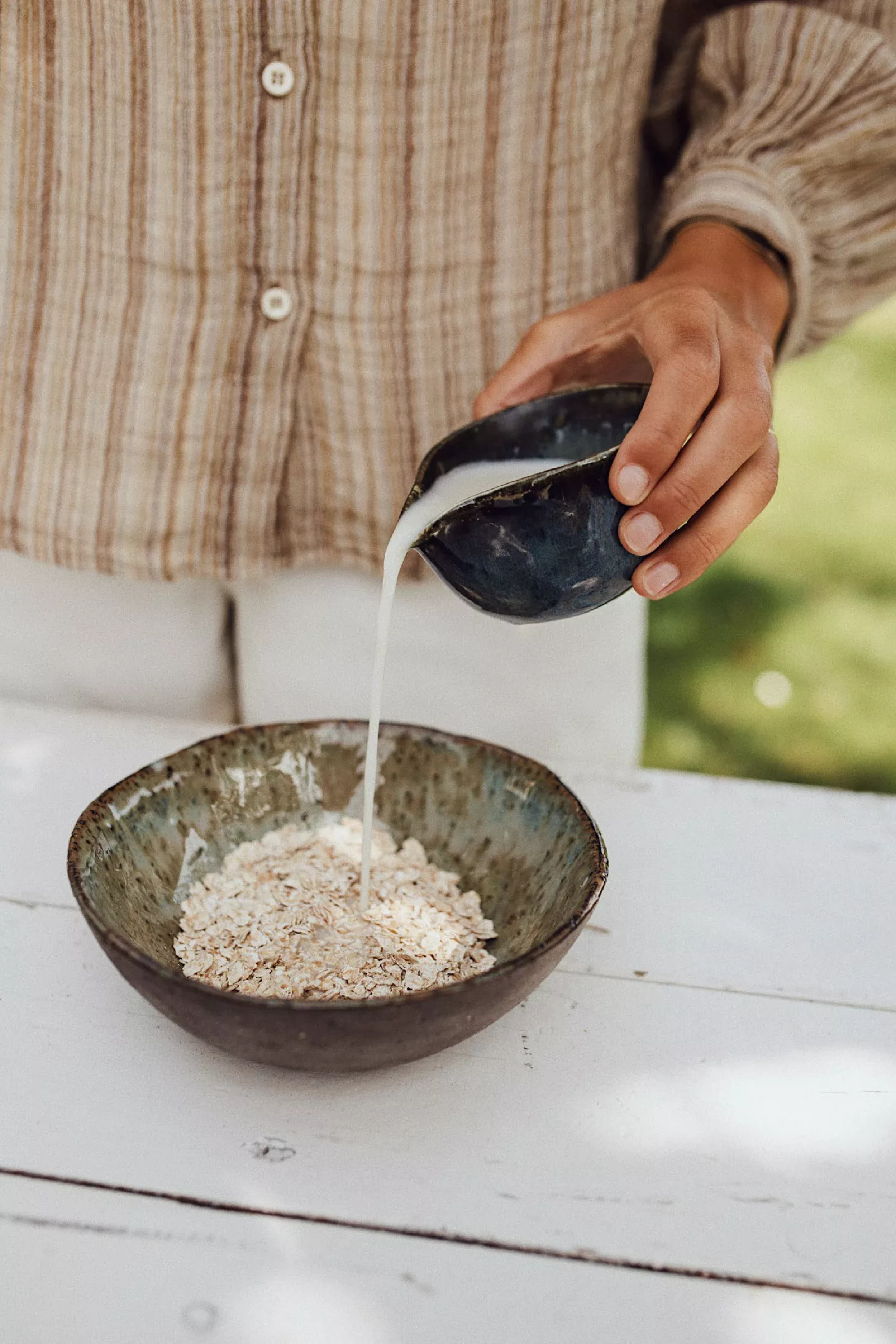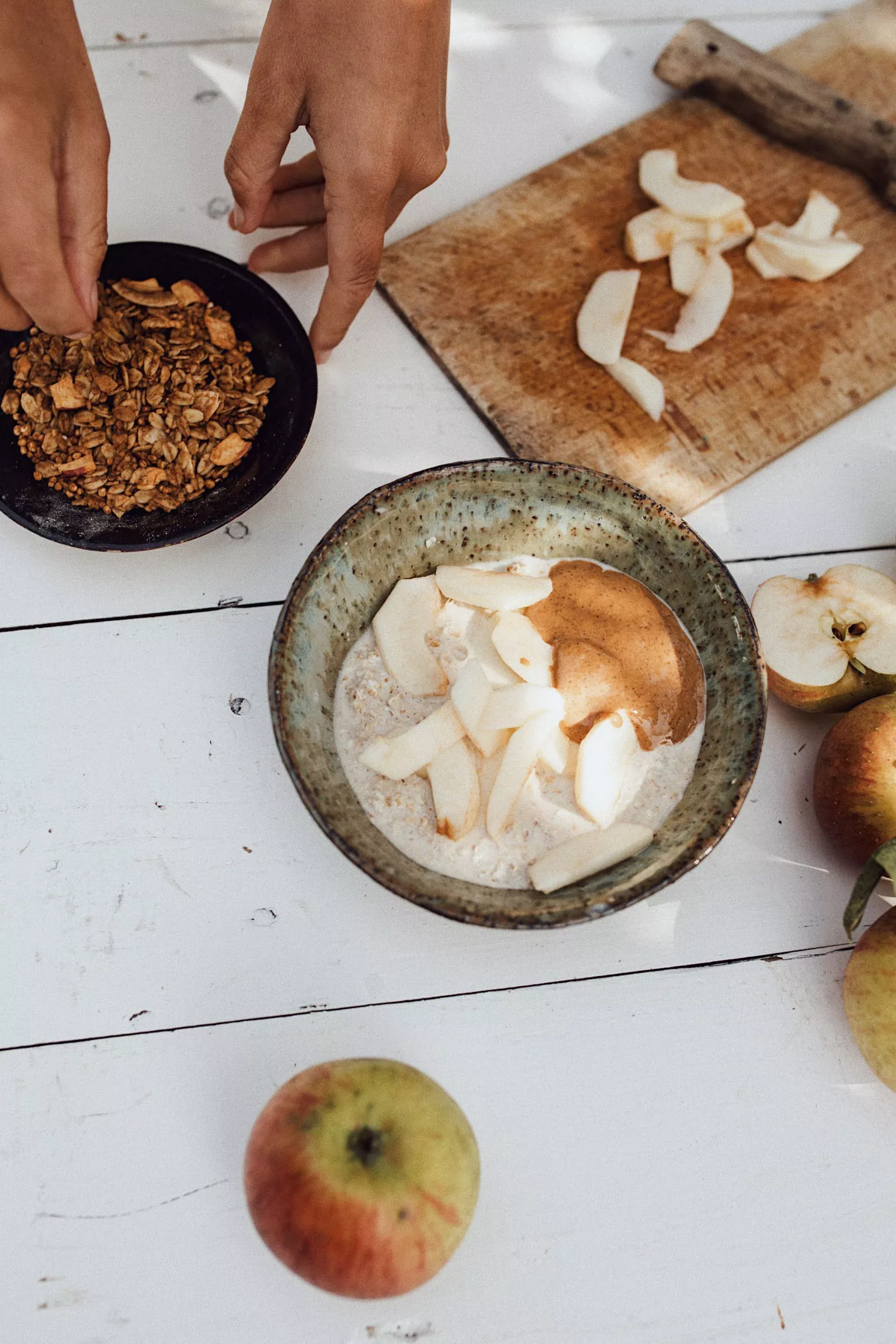 Products used in this recipe