Return
Mango Cardamom Compote for Your Daily Granola Bowl
To make those rushed weekday breakfasts a bit more special, we love to make a tasty fruit compote on Sunday. You can store it in the fridge, and use it as a topping on your yogurt bowl with granola. It's so easy to make, and really uplifts any breakfast. This time we're going for an exotic mango version that makes us feel like we're on a summer holiday!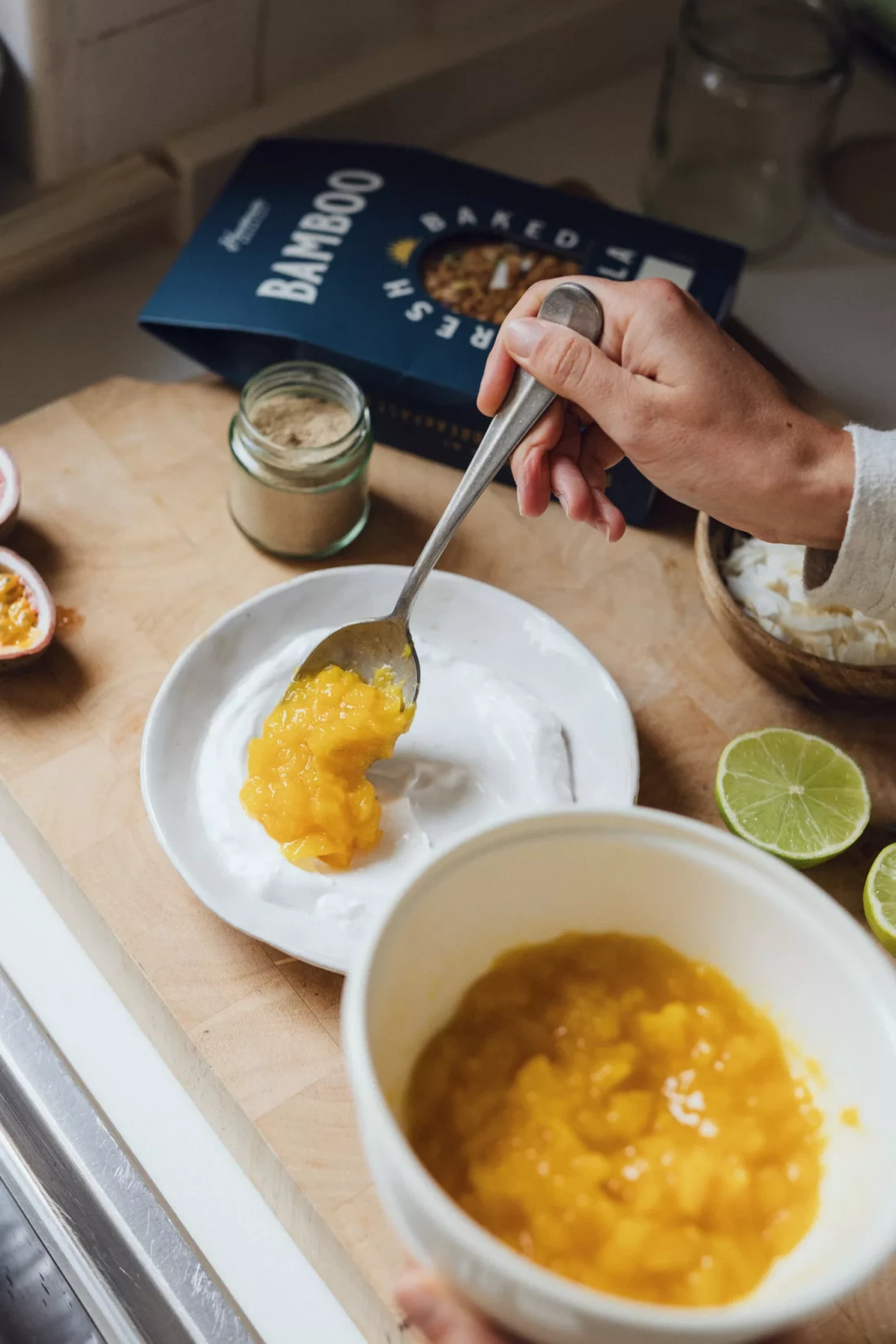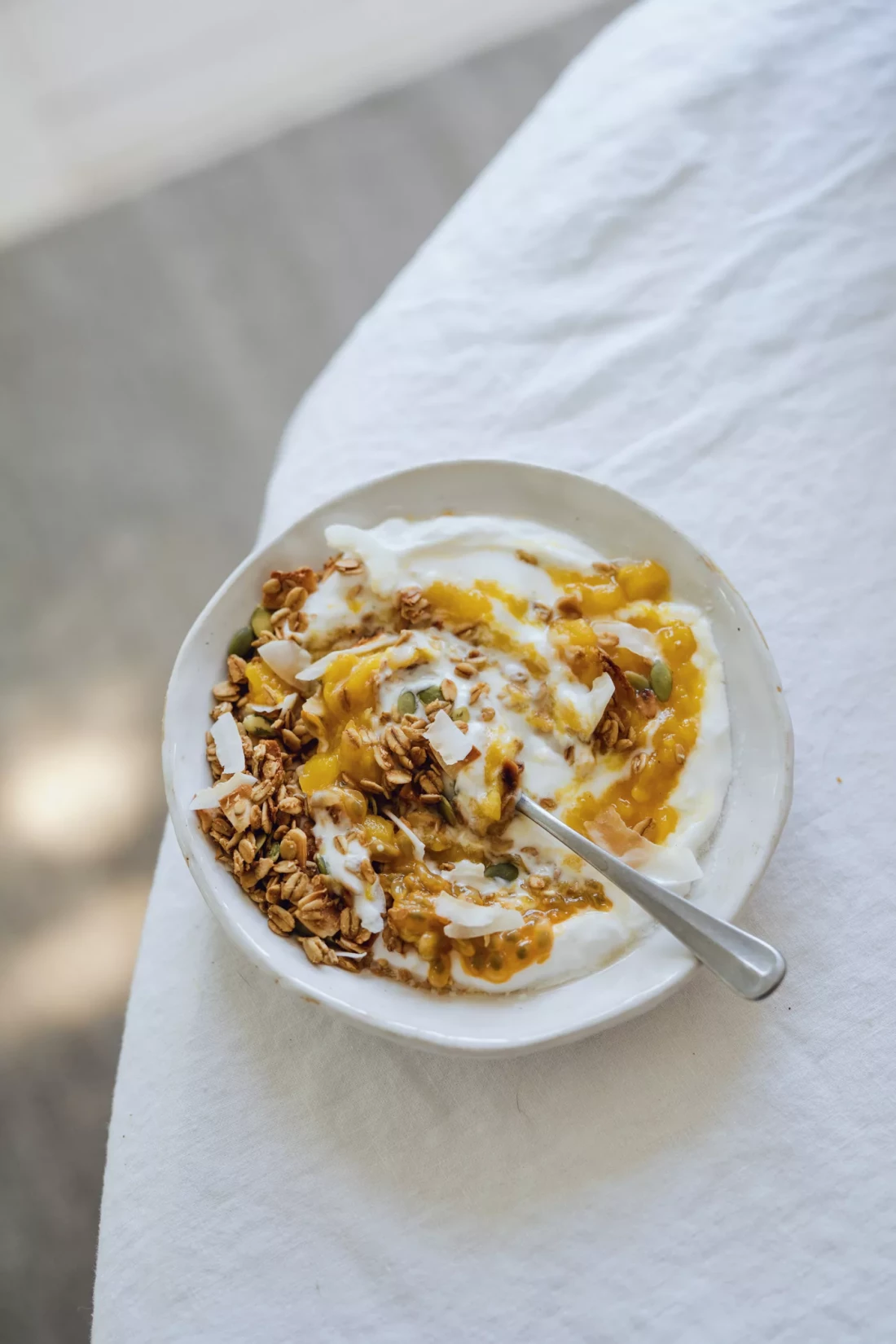 You'll need
Coconut yogurt
1 mango
½ lime juice

A pinch of grounded cardamom

½ cup of water

Coconut flakes
Recipe
Heat up the mango cut into small pieces with the lime juice, a pinch of grounded cardamon, a dash of water and let it simmer for 20 minutes. Stirr occasionally. The compote is ready when the water is gone and the mango pieces are tender. Combine with coconut yogurt, our Crispy Coconut Granola and some extra coconut flakes.
Store the remaining compote in a closed glass jar in the fridge and repeat the day after!
Swipe left for the step by step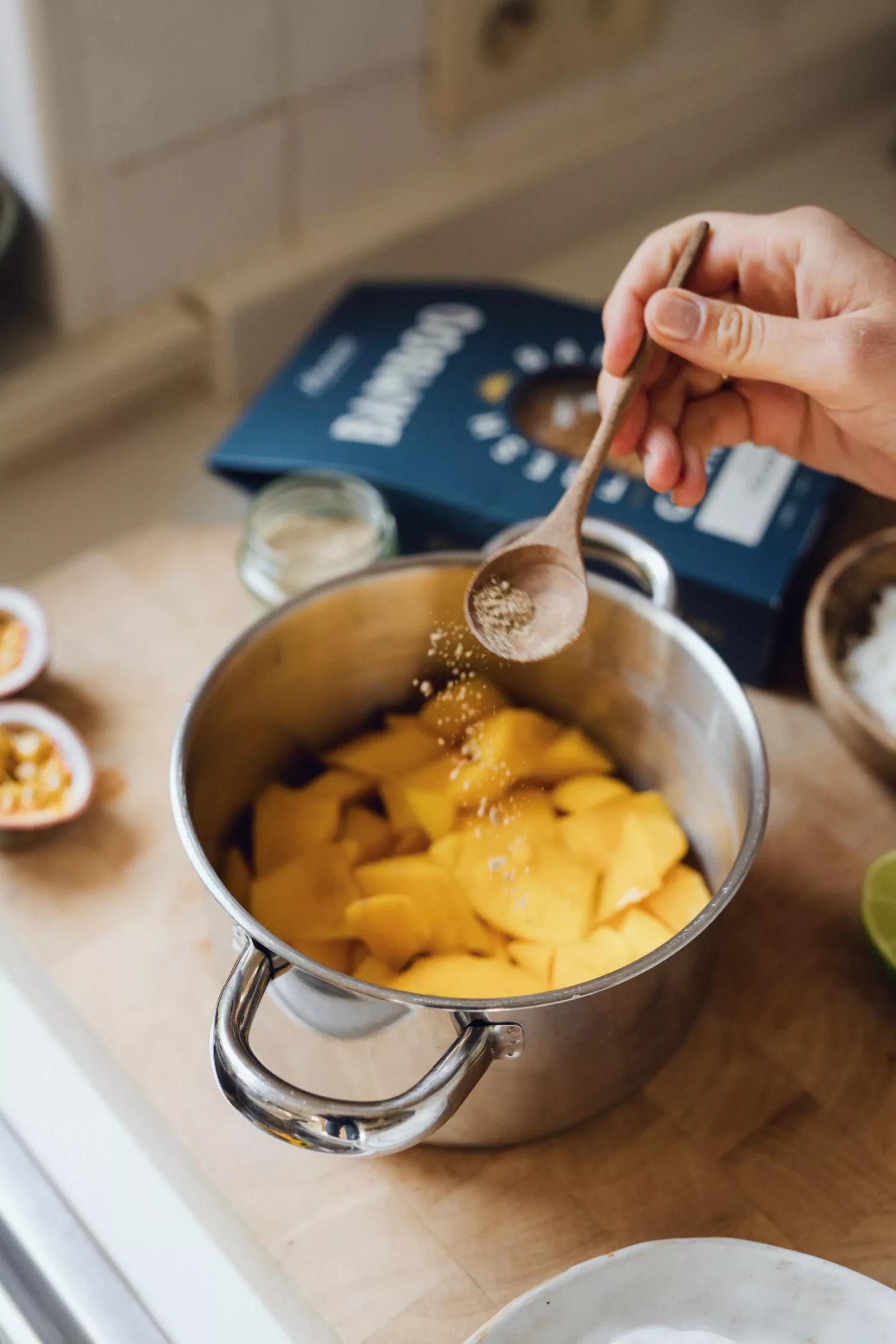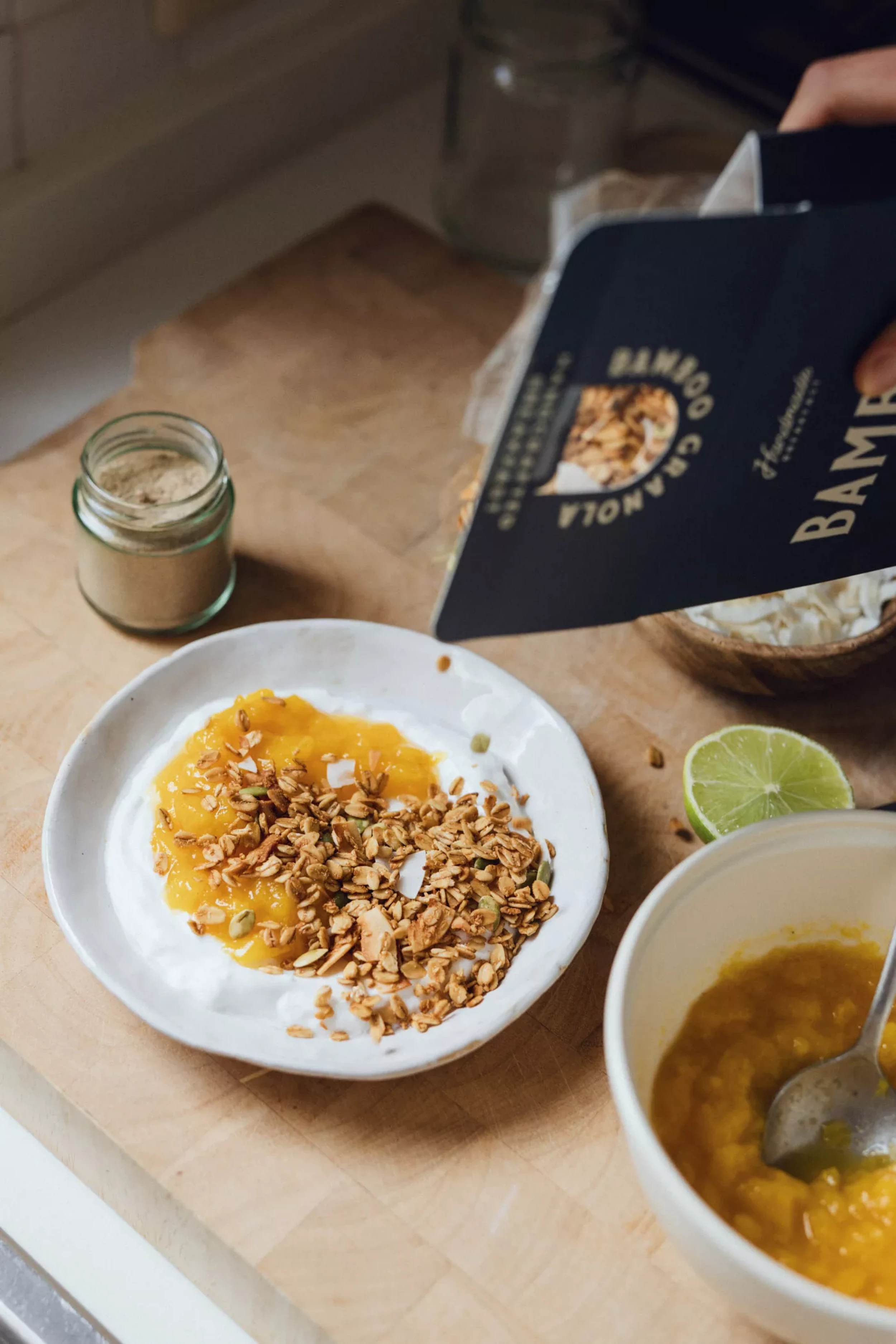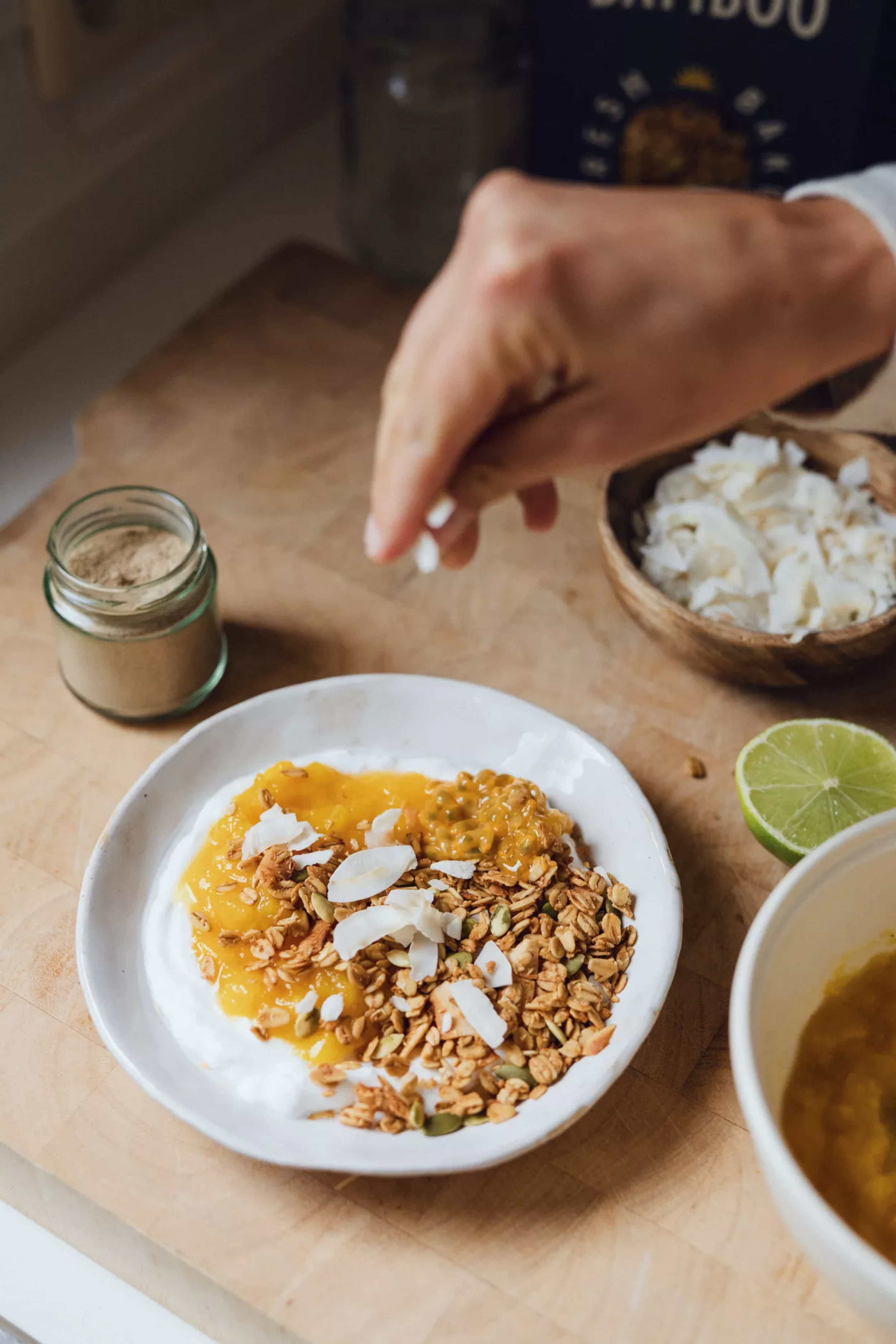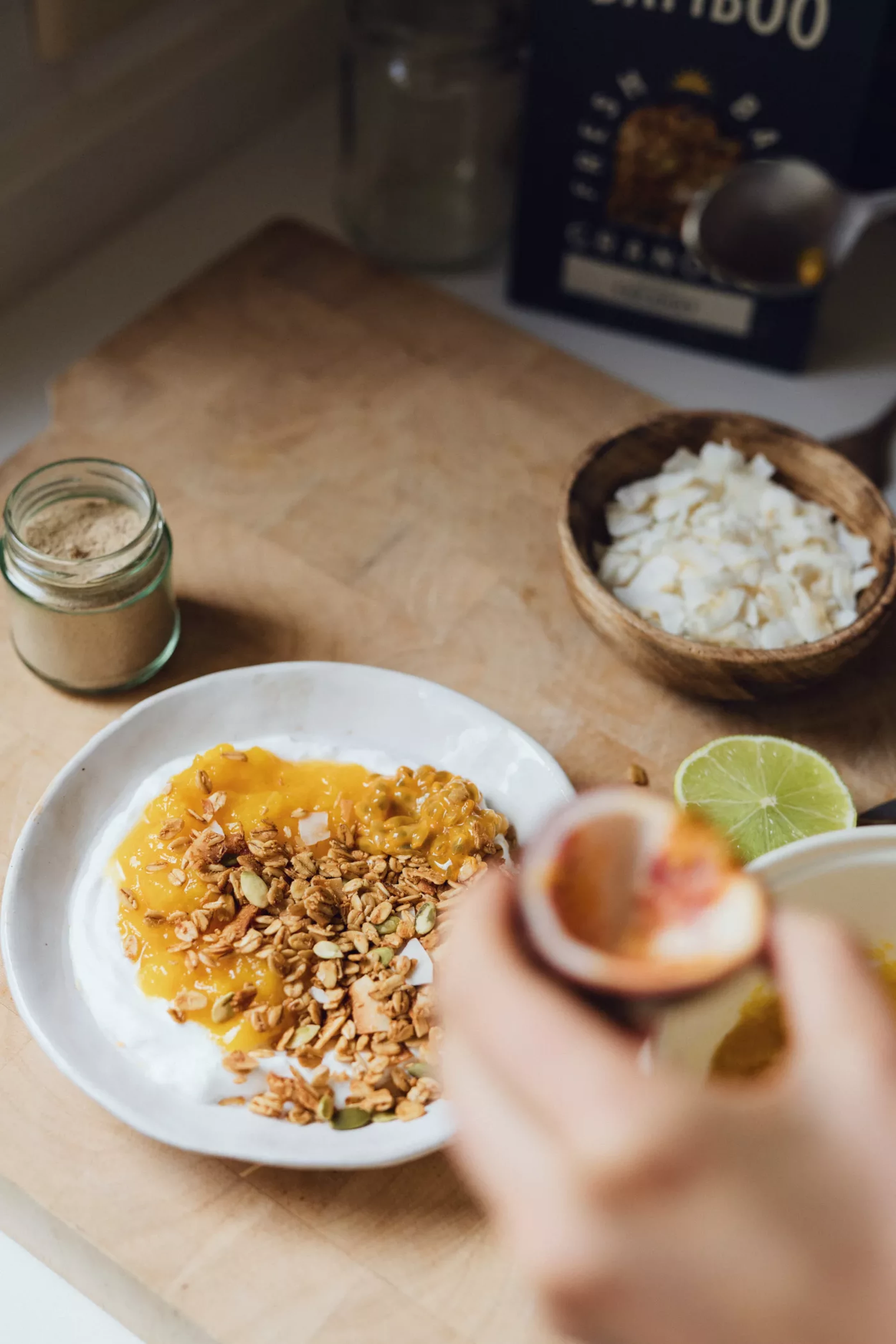 Products used in this recipe