Return
Red Fruits Overnight Oats & Berries Organic Granola
This overnight oats recipe is a great healthy breakfast that you can prepare in advance or even in the morning itself. Instead of cooking oatmeal, you soak the oats with milk and that's it!
You'll need
Porridge oat flakes
Oat milk
Agave sirup
Raspberries
Blueberries
Our Roasted Almonds & Berries Organic Granola
Recipe
Combine porridge oats and oat milk in a bowl and add the sweetener of your choice, we use agave syrup. Mix everything together and let it rest for a couple of minutes or overnight in the fridge. Add the Berries Granola and some extra raspberries and blueberries to make it even more delicious!
Swipe left to see how we built the bowl.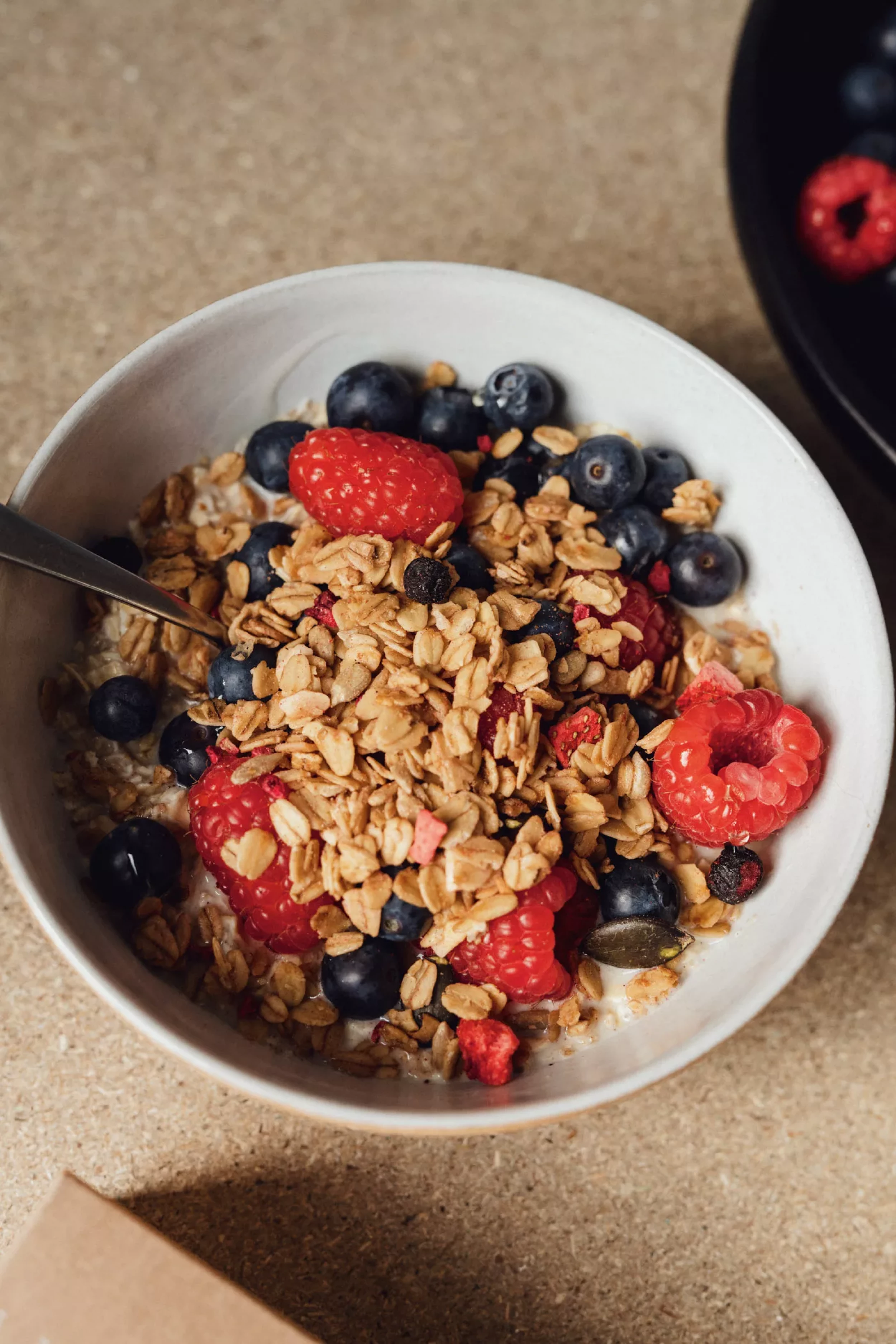 Products used in this recipe