THE BAMBOO BAKERY, WHERE MAGIC HAPPENS
From a small kitchen to a bigger one, nothing changed. We want to create a tastier and healthier world, one batch at a time.

We simply make what we love
At Bamboo, we like it crunchy, we like it tasty! That's why, since our debut, we have followed the same artisanal baking procedure to propose the best granola and crispy breakfast cereals in terms of taste and ingredients.

First of all, we bake our granola in small batches everyday in our local bakery to get the perfect crunch and savor. Then we mix, oven-bake and even pack it with love and care.

Everything is handmade by our team of devoted bakers. A team of passionate people who love learning about food, making it, eating it, sharing it and trying new recipes. Just like we do.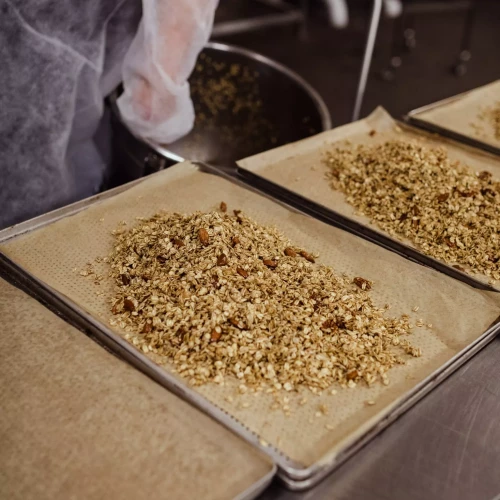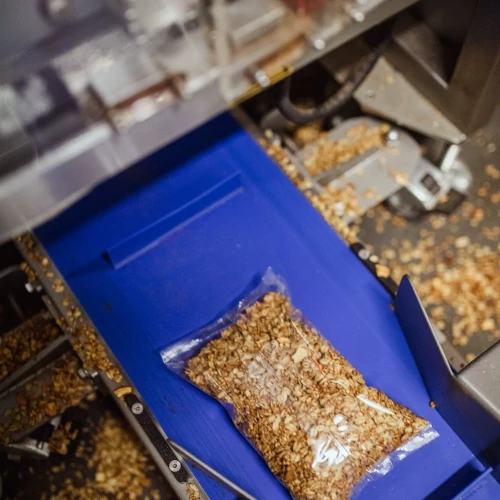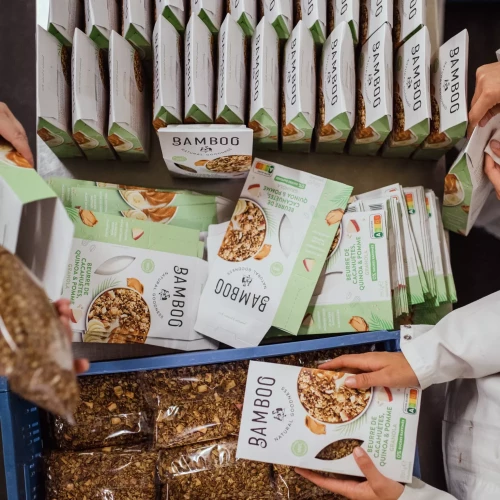 Each one of our ingredients tells a story
Mostly locally sourced, our ingredients are famous for their nutritional qualities and taste. Indeed, we source our grains with a focus on provenance and select our nuts, seeds, chocolate and fruits for flavor as it is our belief that the best foods begin with excellent ingredients.
Belgian and French oasts
Name one better source of fibers, vitamins, minerals and antioxidants. We'll wait.

Belgian Callebaut Chocolate
Simply the finest Belgian chocolate! What else?

Fleur de sel de Guérande
The « fine fleur » of all salts. It brings the final (French) touch to boost the flavor of our granola.

Canadian maple syrup
This Canadian gold is the perfect sweet ally to our granola. Low in calories with a lower glycemic index than sugar, there is no reason not to enjoy it!

Handmade peanut butter
From our kitchen, we roast and mill our nuts to our own recipe creating our delicious peanut butter.
A tasty start to your day
We are aware that finding a healthy granola can be challenging. Many brands claim to be so, but their so-called healthy granola is packed with refined sugars and nothing else.

At Bamboo, we make a point of providing the crunchiest and tastiest breakfast (or snack) option to our consumers. For that reason, our granola and cereals are loaded with the goodness of oats, seeds, nuts and plenty of other delicious toppings like dried berries, chocolate chunks and coconut flakes and above all less sugar.

It satisfies every appetite and nutritional / lifestyle necessities at the same time, while offering the right amount of proteins, fibers, healthy unsaturated fats and omega-3s.
Full of vitamins & fibers
Bamboo granola provides an important source of vitamins and minerals.
No artificial anything
We use premium, better-for-you ingredients that are good for your body and full of flavors. 100% natural, no refined sugar or preservative.
65% less sugar
We only use quality natural sweeteners such as maple syrup and coconut blossom sugar in our recipes. On average, Bamboo cereals contain 50-65% less sugar than well-known supermarket granolas and crispy mueslis. *
Sustainability
Packed with flavor and care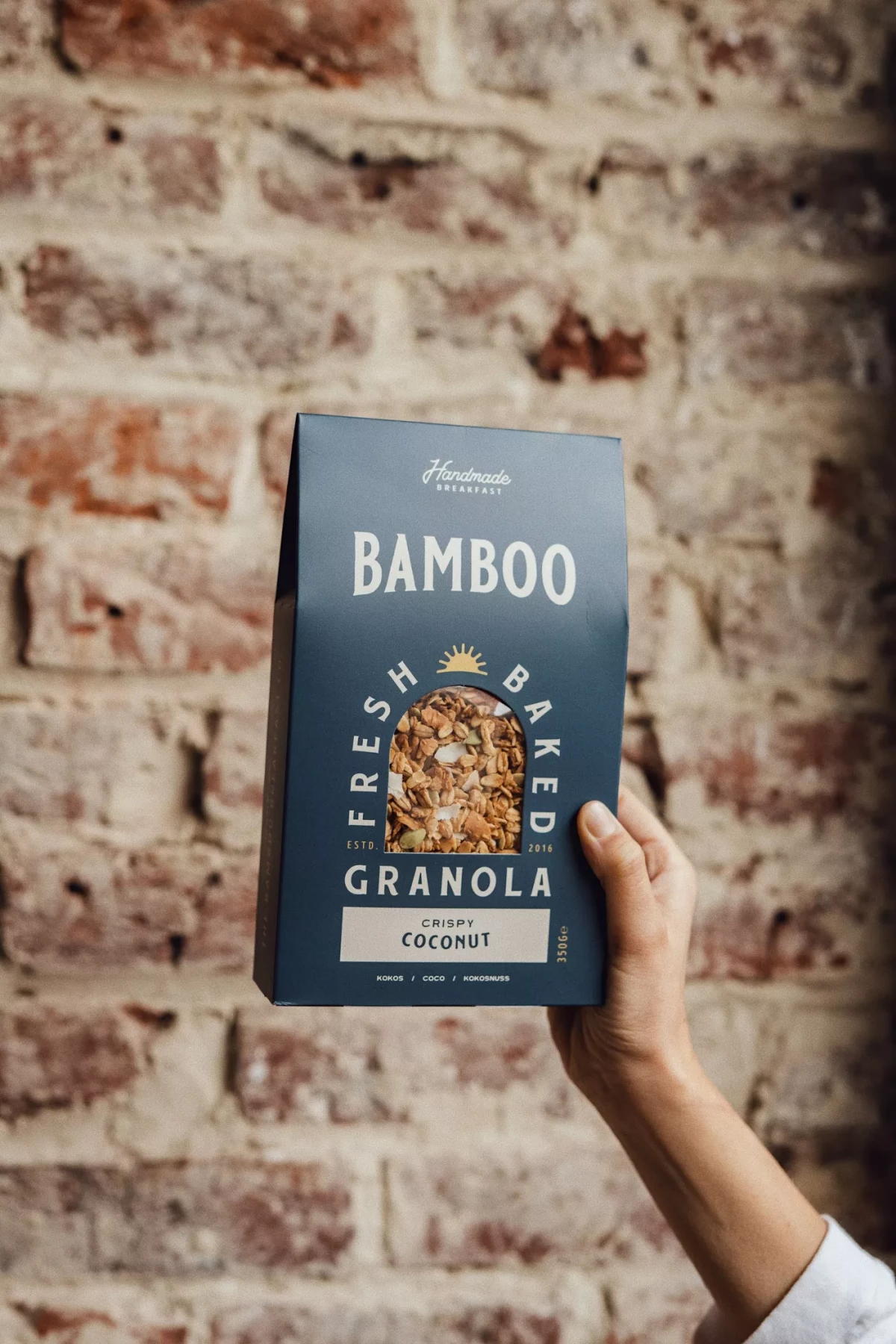 At Bamboo, we are making delicious and healthy granola while also respecting the planet.

On top of sustaining your body, we want our products to be as sustainable as possible. That's why we lovingly produce our granola in our local Bakery in Belgium and source ingredients as locally as possible while staying realistic in terms of production availability.

Our eco-friendly packaging is easy to recycle, and exists in two different sizes. Ecological and compostable, our big pack (500 g) is crafted to keep the freshness of our granola, while our little one (350g) is made of a tiny bit of plastic and cardboard, two recyclable materials.

We stand by all of our products and will always make sure you are 100% satisfied with anything and everything you may purchase from us, so you can feel confident that when you're buying Bamboo you're making a responsible choice.