Return
Comporta
The seemingly untouched paradise of Comporta is located just an hour south of Lisbon. Upon arrival, it feels like you're in a completely different world. Ranges of pines line the roadways, and small villages lead you to some of the most beautiful and untouched beaches of Comporta.
We felt like we were discovering a secret location but quickly learned it's no secret. It's just quiet, remote, and well preserved. It's a special place known for fantastic food, beautiful coastlines, and rice fields.
Though it's a quiet and relaxed area, there's still plenty to keep you busy, and the restaurant options are unlimited. We've only spent 4 days in Comporta but we quickly discovered a few favorite hotels, restaurants, and activities for our return trips.
where to Stay
The area around Comporta is host to a number of private rental accommodations in all different categories.We stayed at Casa Mahali, an old fisherman's house located in the heart of the village of Comporta.
A few minutes south of Pego is Sublime Comporta, a small hotel discretely tucked in away from the highway under a canopy of giant umbrella pines. Sublime Comporta is our favorite selection when staying in the Comporta area, especially if you want to relax and unwind onsite. This spacious property features multiple lodging possibilities yet is still quiet and private for your relaxing holiday.
Nestled beside vast rice fields, Quinta da Comporta is set just below the main road at the entrance to Carvalhal.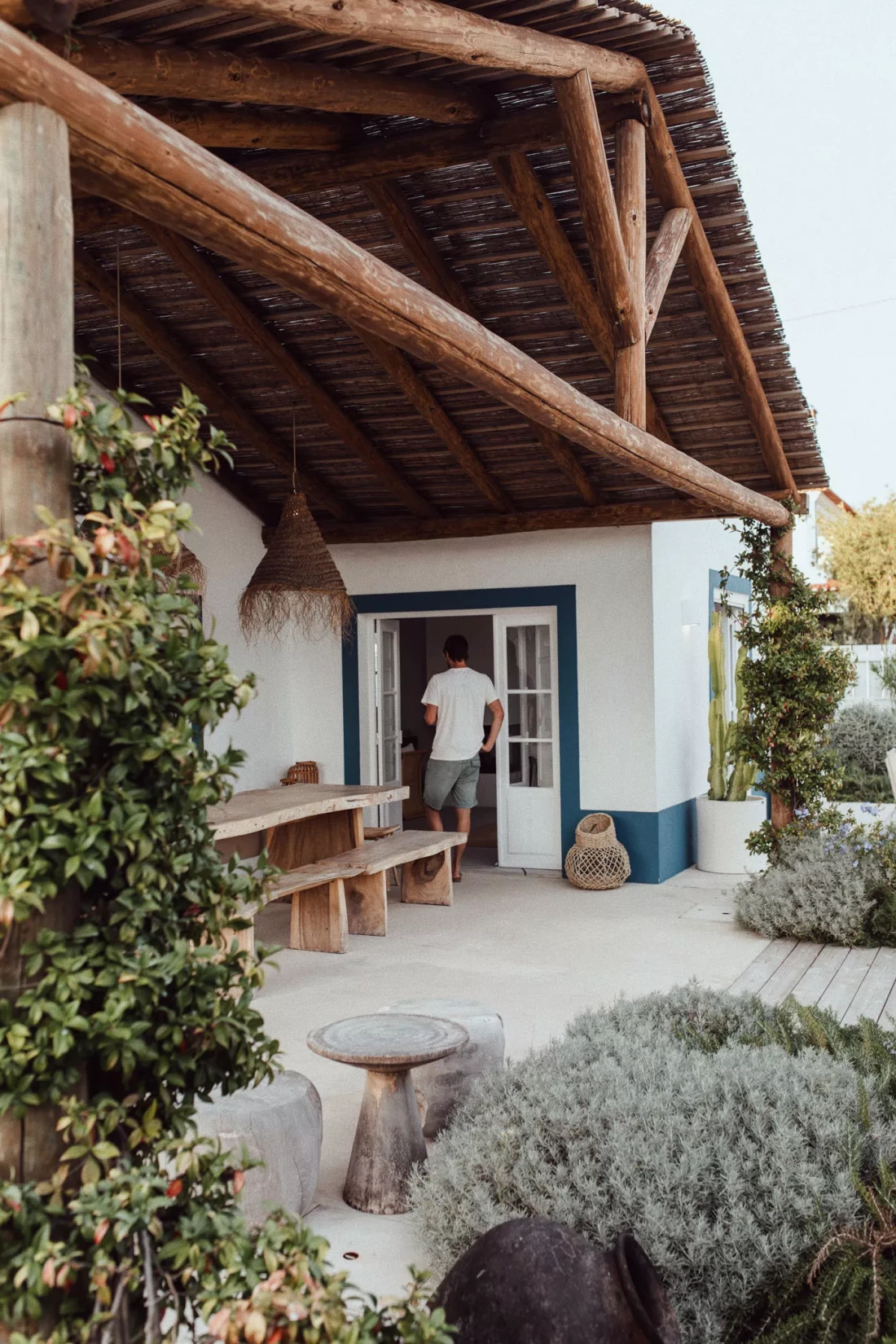 Casa Mahali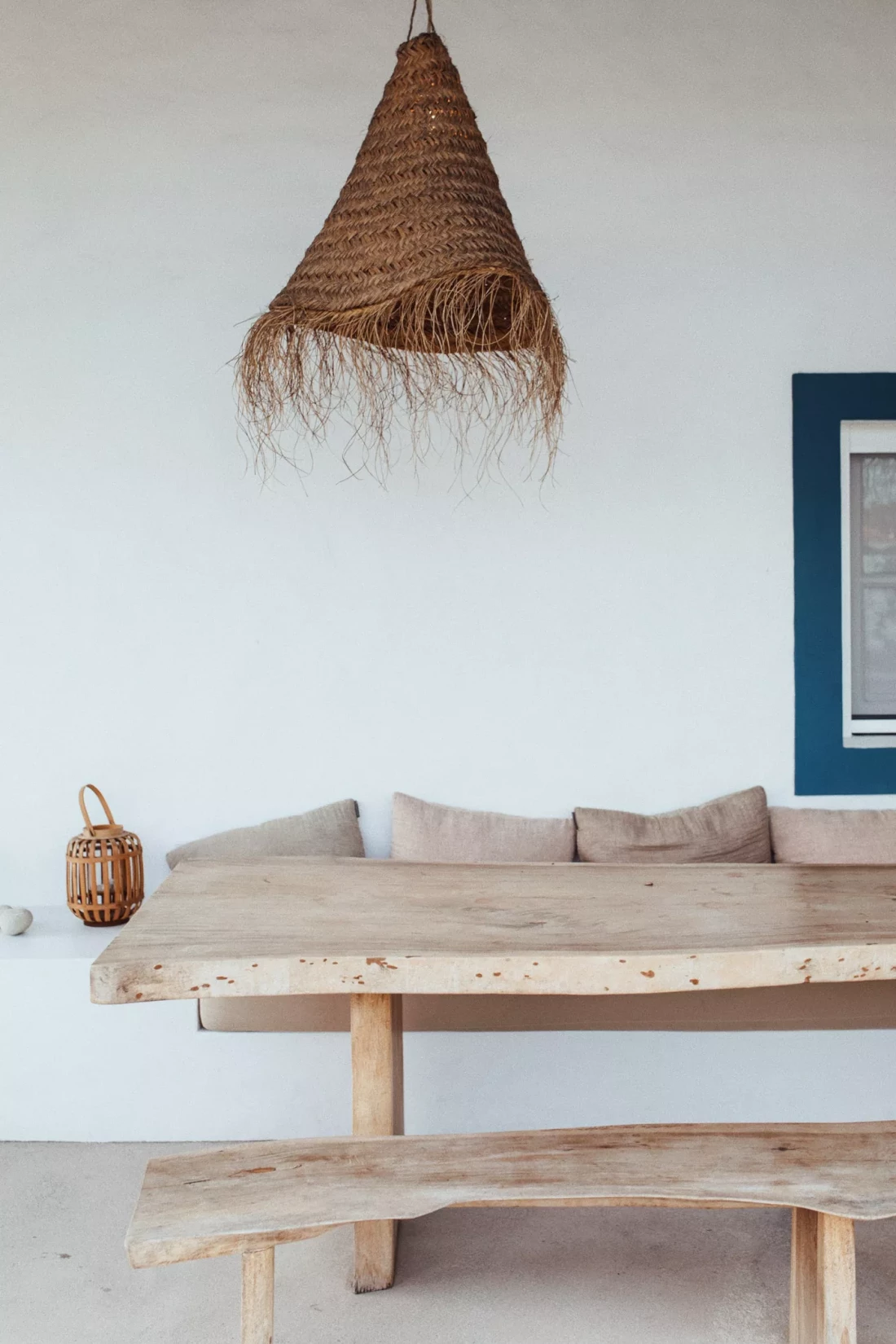 Casa Mahali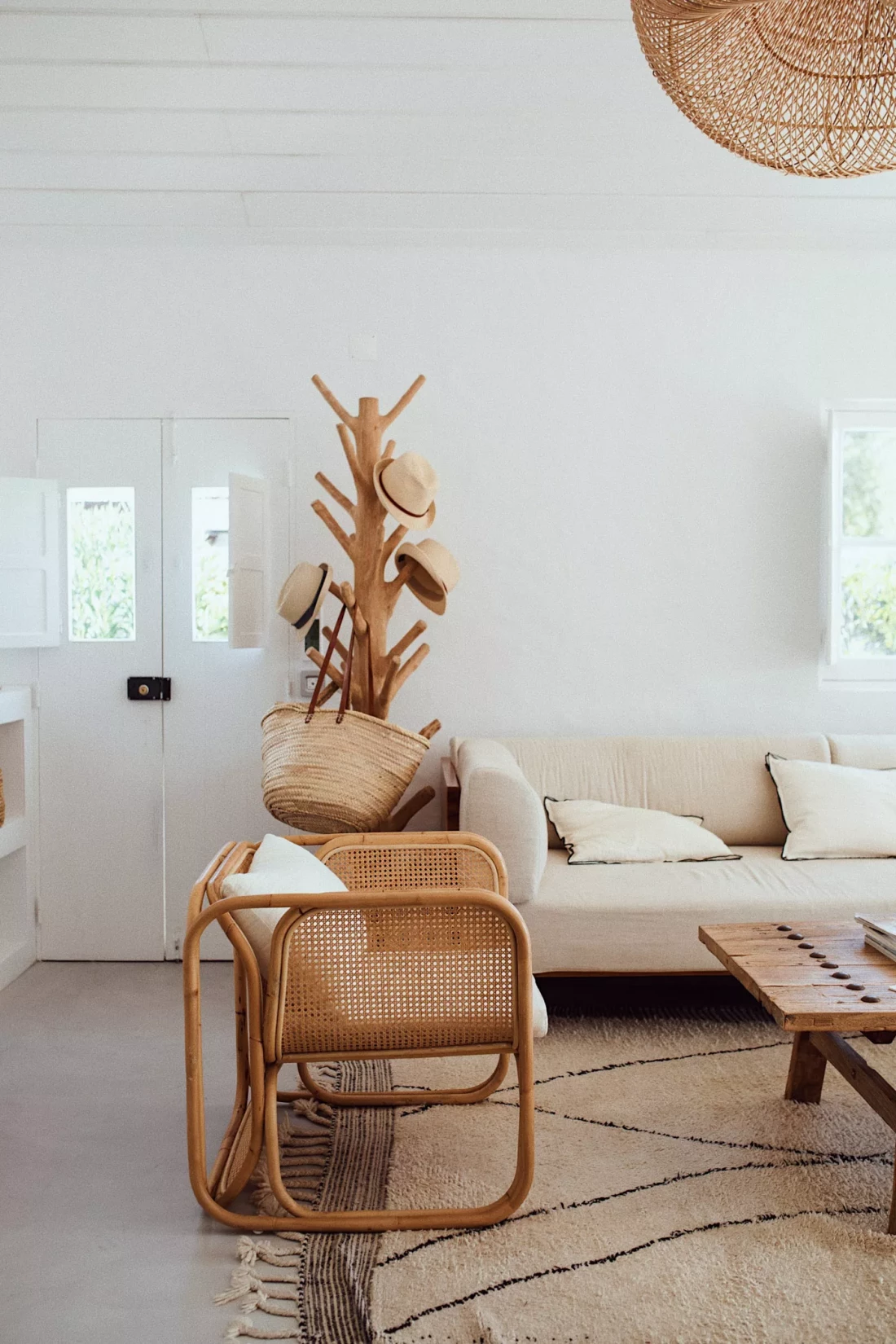 Casa Mahali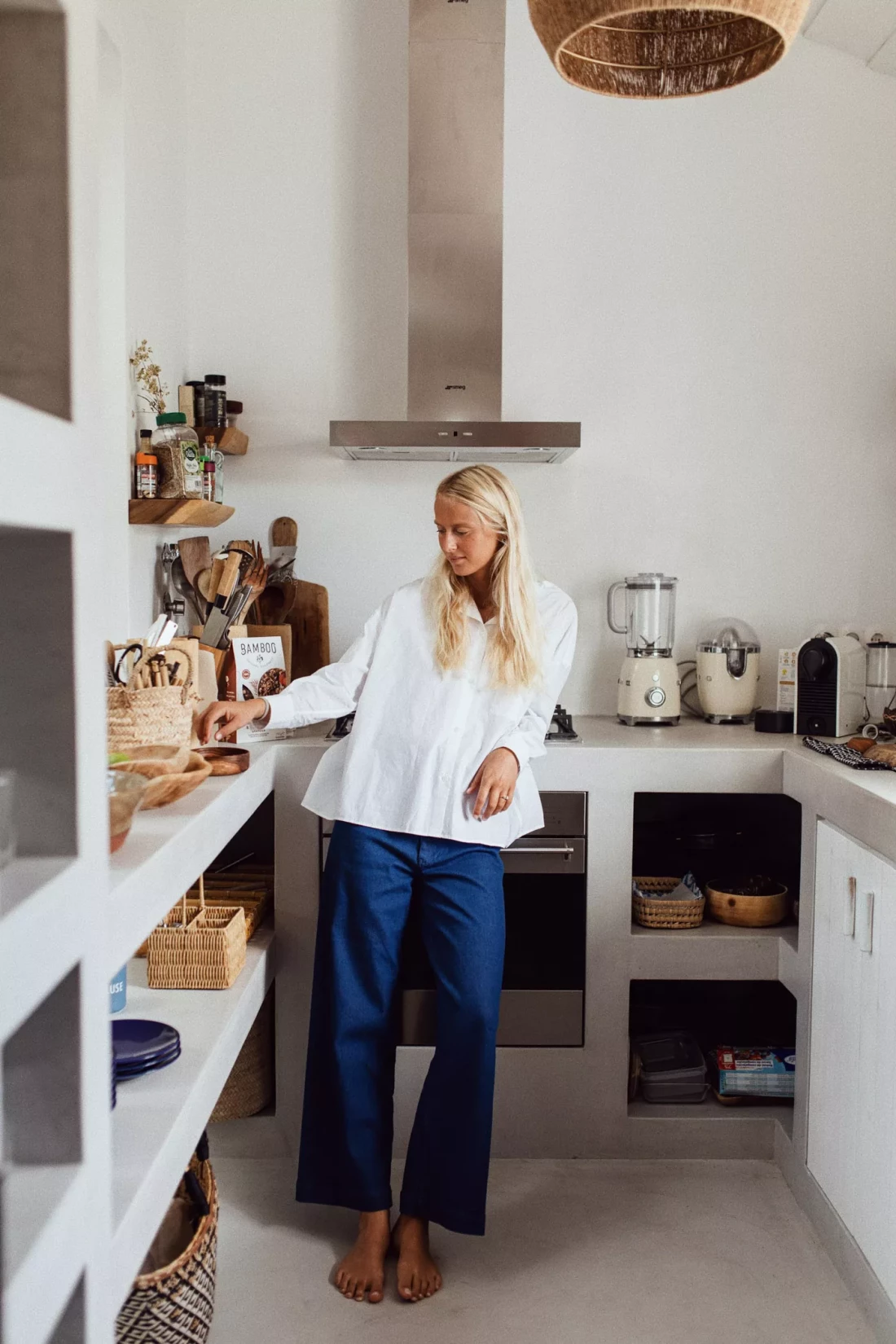 Casa Mahali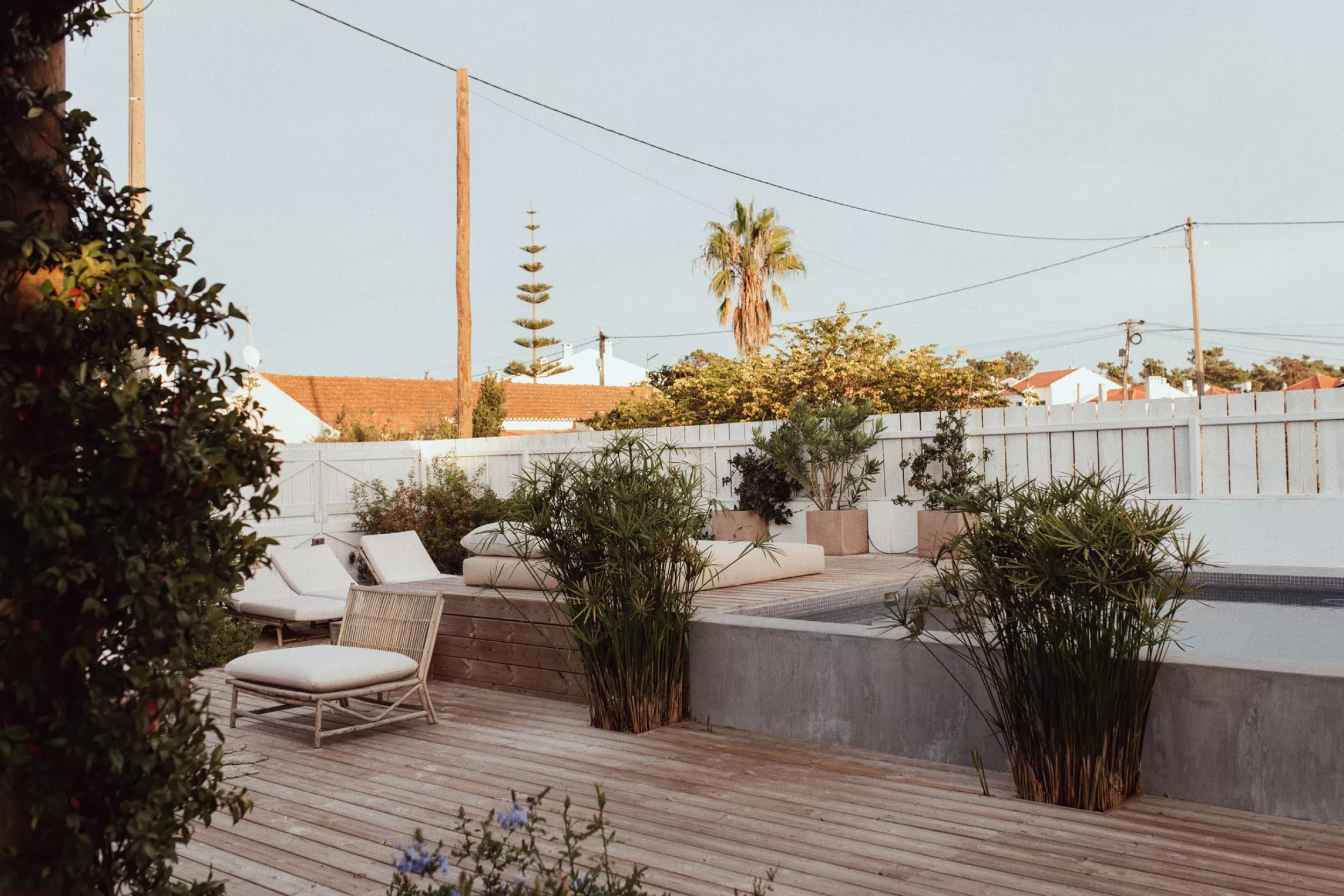 Casa Mahali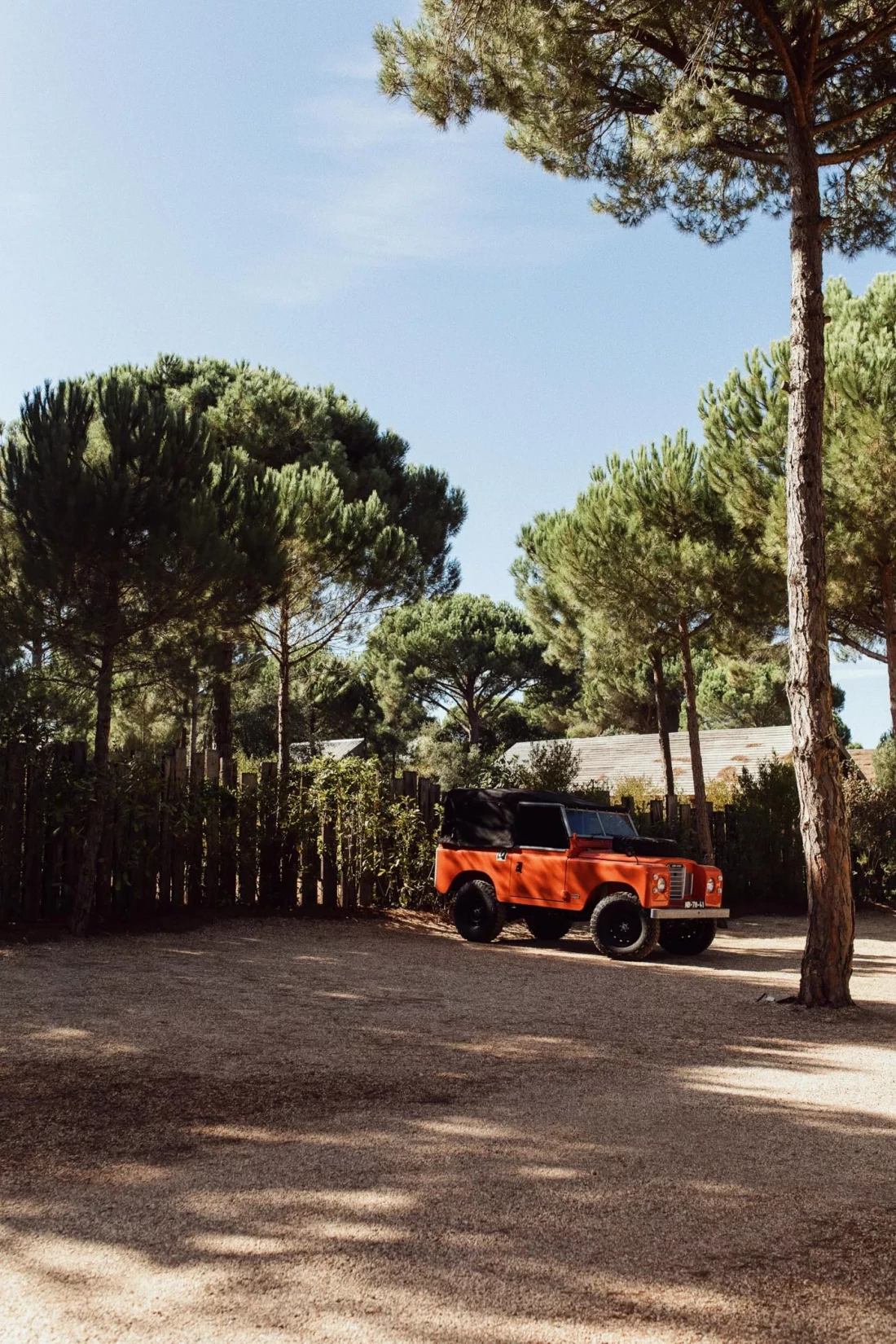 Sublime Comporta 
Quinta da Comporta 
Where to Eat
The fresh seafood, smiling faces, and creative menu keep us coming back for more! The cocktails are delicious, the wine list has an option for every mood, and the seafood doesn't get fresher. The pasta alle vongole, lobster roll, and daily catch features are absolute must-try dishes.
Gomes Casa de Vinhos & Pestiscos
This lovely family-owned restaurant is a must for breakfast or lunch.
Just next to the Gomes restaurant, behind the wooden doors of Gomes Padaria, you'll find a little bakery where you'll find a whole range of Portuguese food specialities, such as homemade breads, pies, fruit jams, granola, cakes and cookies. Every morning we stopped by the bakery for some coffee and pasteis de nata.
Perched on the dunes above Pego Beach, Sal is an institution of a restaurant. Family-owned and -operated, Sal is the place for a seafood lunch.
A semi-permanent food truck in the park in Carvalhal, serves a very limited menu of burgers, beer, and cocktails.
In the heart of Comporta, Cavalarica is one of the hottest tables to book in Comporta. The converted stable house-turned-restaurant has a warm, romantic ambience. Plates are small and meant to be shared, allowing everyone a taste. Just next to Cavalarica, you'll find another restaurant, Jacaré da Comporta. We were drawn inside, but unfortunately they were already fully booked.
Adjacent to Minerva, this little bar is a great spot for a pre-dinner cocktail. Grab a seat at one of the picnic tables and watch the sun go down over the rice fields.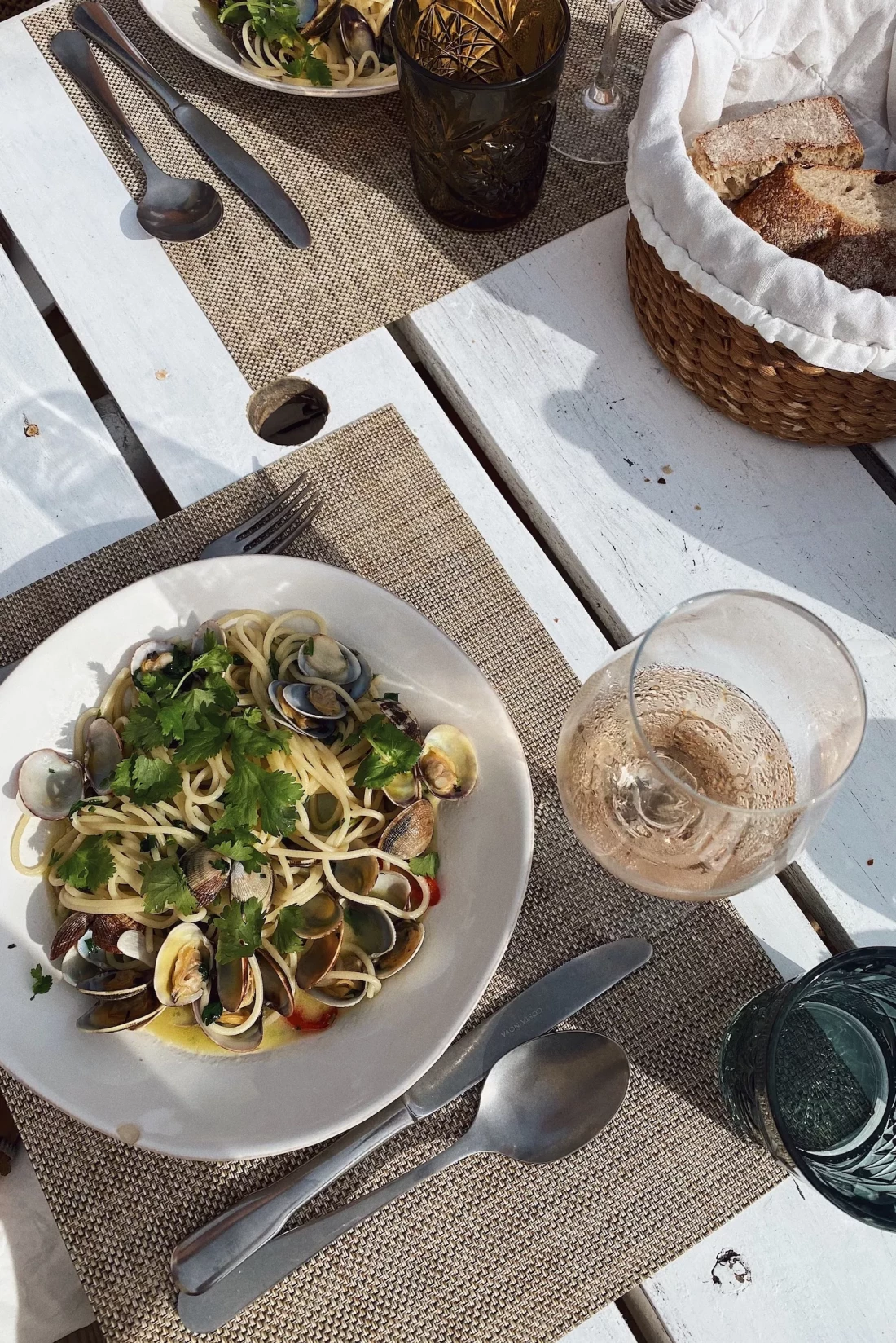 Sublime Comporta Beach Club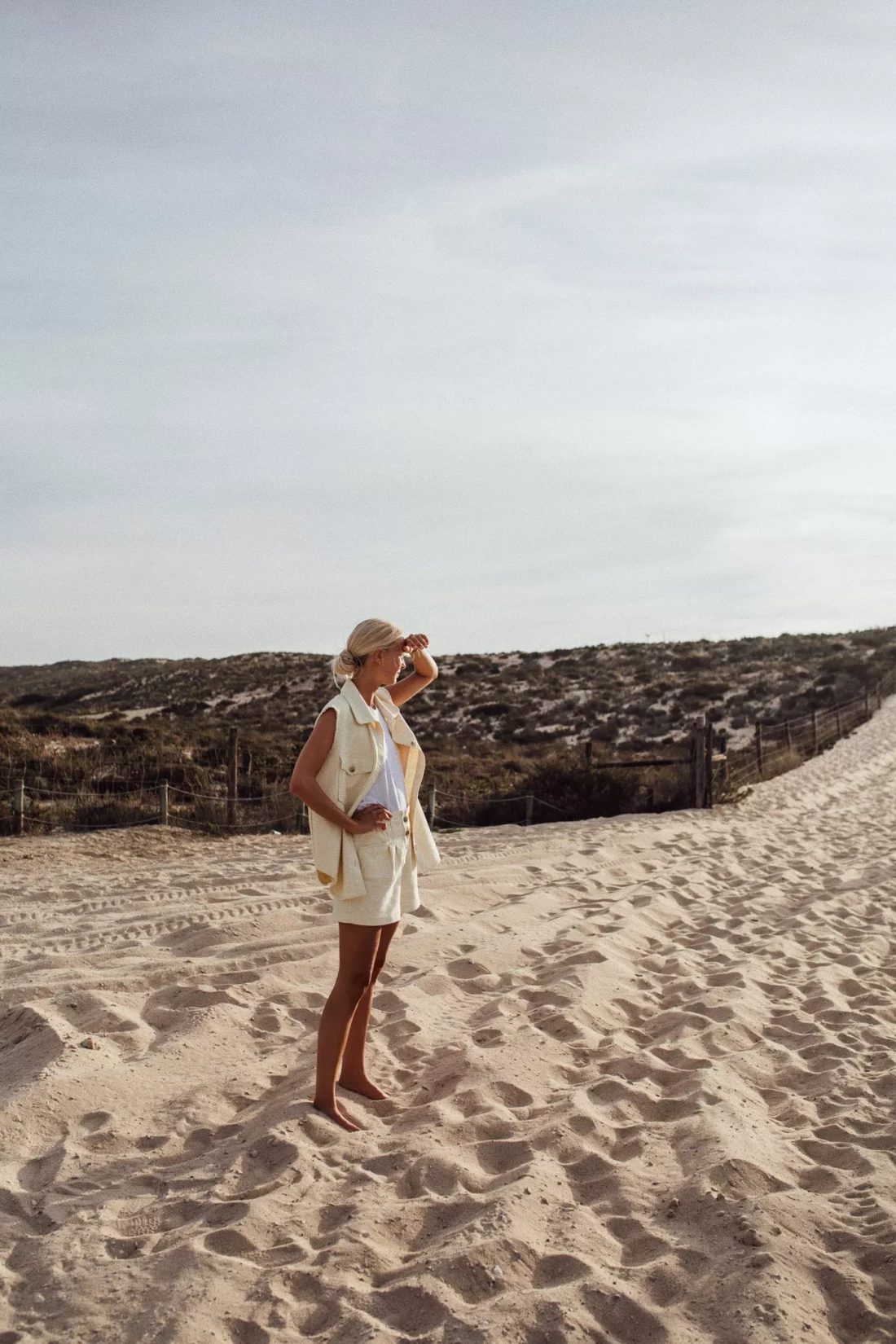 Sublime Comporta Beach Club
Gomes Casa de Vinhos & Pestiscos 
Gomes Padaria 
Where to Shop
If you have to stock a kitchen during your stay in Comporta, this incredible little gourmet grocery store in Comporta has it all, from local cheese and charcuterie to produce, dry goods, and wine.
Gomes is also an excellent place to purchase a Portuguese straw bag to lug your goods. Look up, they hang from the ceiling.
Perfect if you need some beachwear.
THE shop in Comporta where boho-chic meets the beach.
This lovely interior design shop in the center of Comporta carries a curated selection of clothes, furniture and design objects.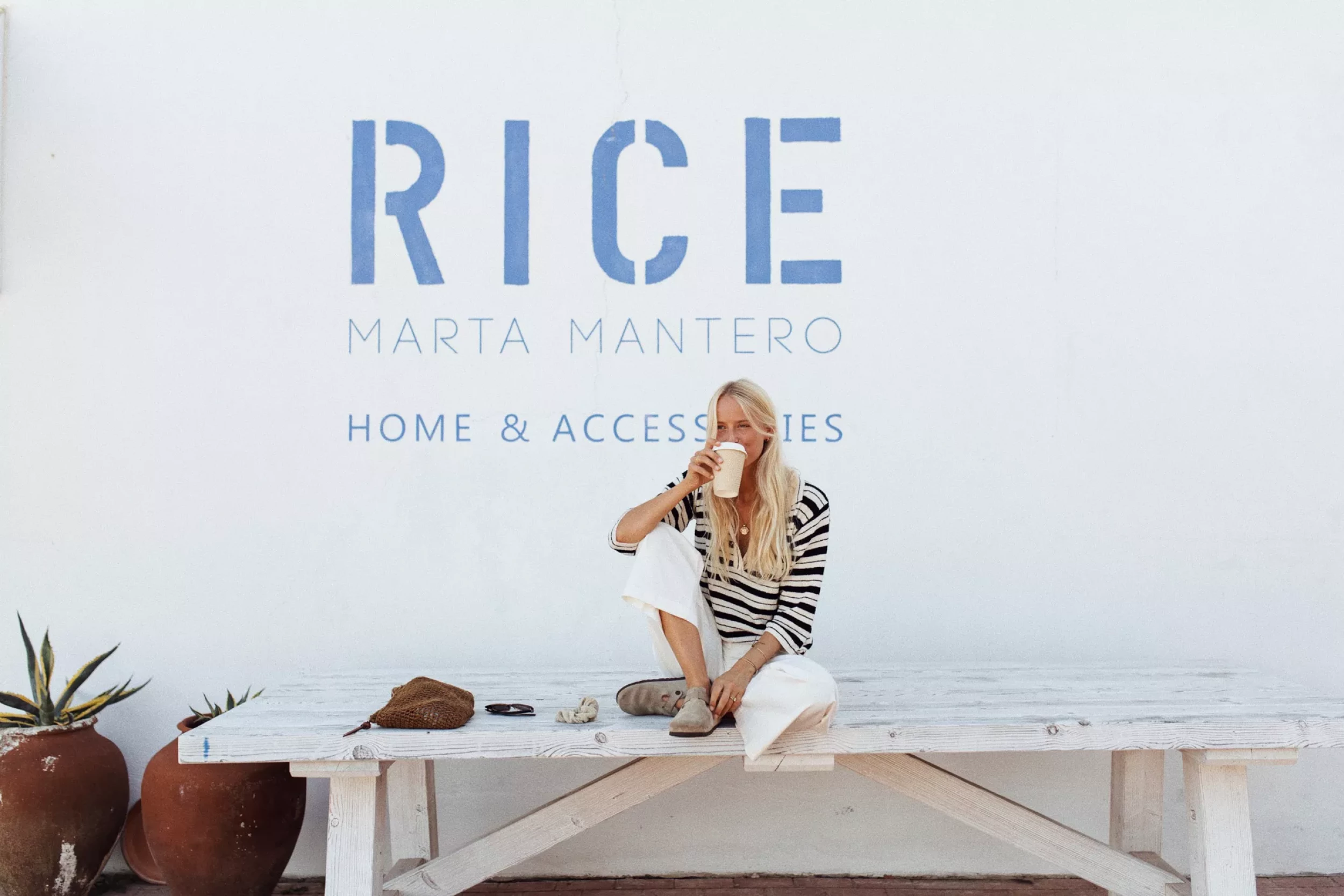 Rice 
Gomes Mercearia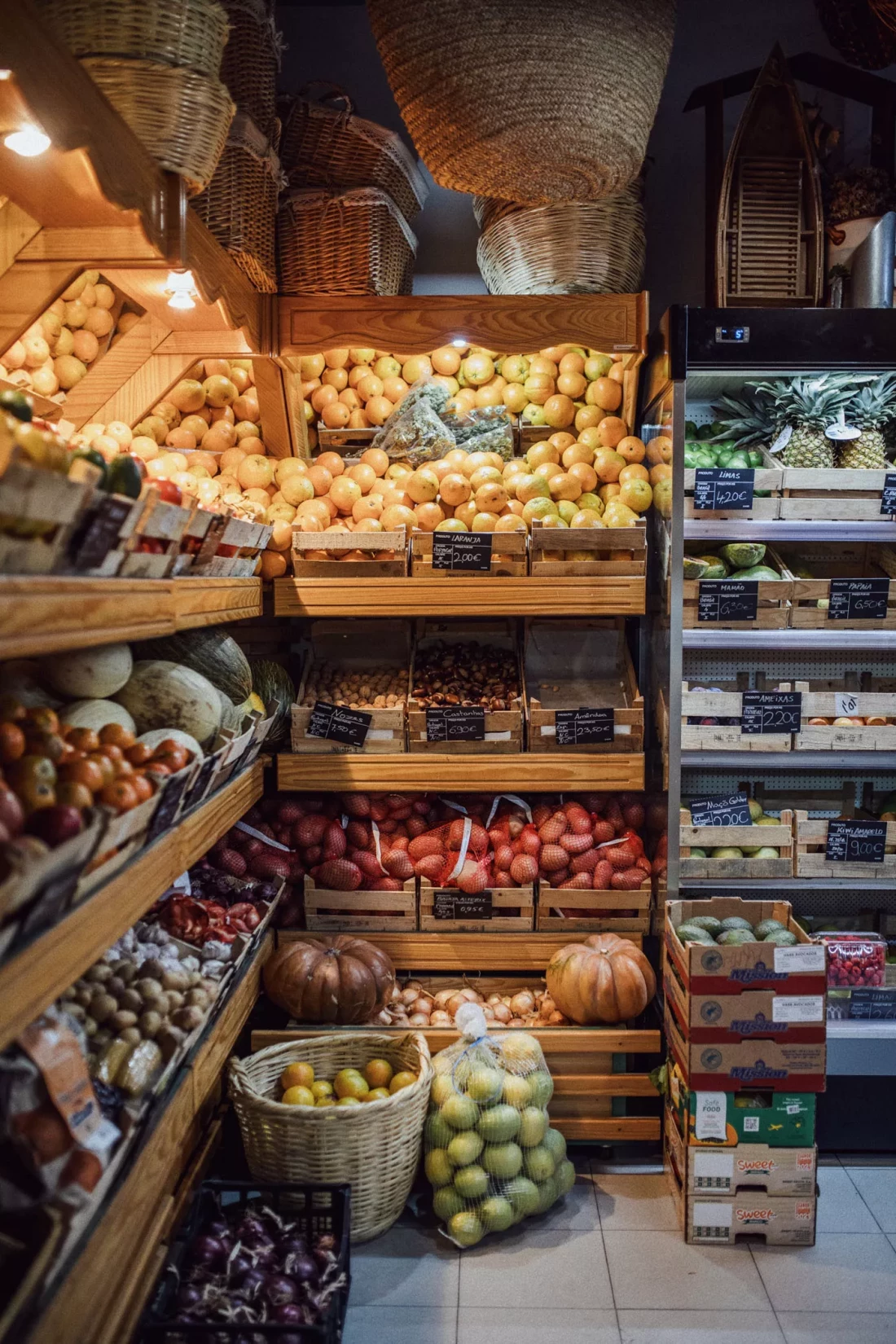 Gomes Mercearia 
On the side
Go to the beach.
The ocean is perfect for swimming and surfing. Our favorite beaches are Praia do Pego, Praia do Carvahal and Praia do Comporta.
Cais Palafítico do Porto da Carrasqueira
If you're looking for a place to have an apéro and watch the sunset, we suggest you visit the pier built on stilts in Carrasqueira. Photos taken here at sunset, will probably be some of the best you can take.
Ride horses.
Riding on the beach is a special way to experience the landscape of Comporta. Expert guides from Cavalos na Areia will lead you on a ride through the rice paddies and pine forest that dead ends in the dunes of the beach.
Rent bikes.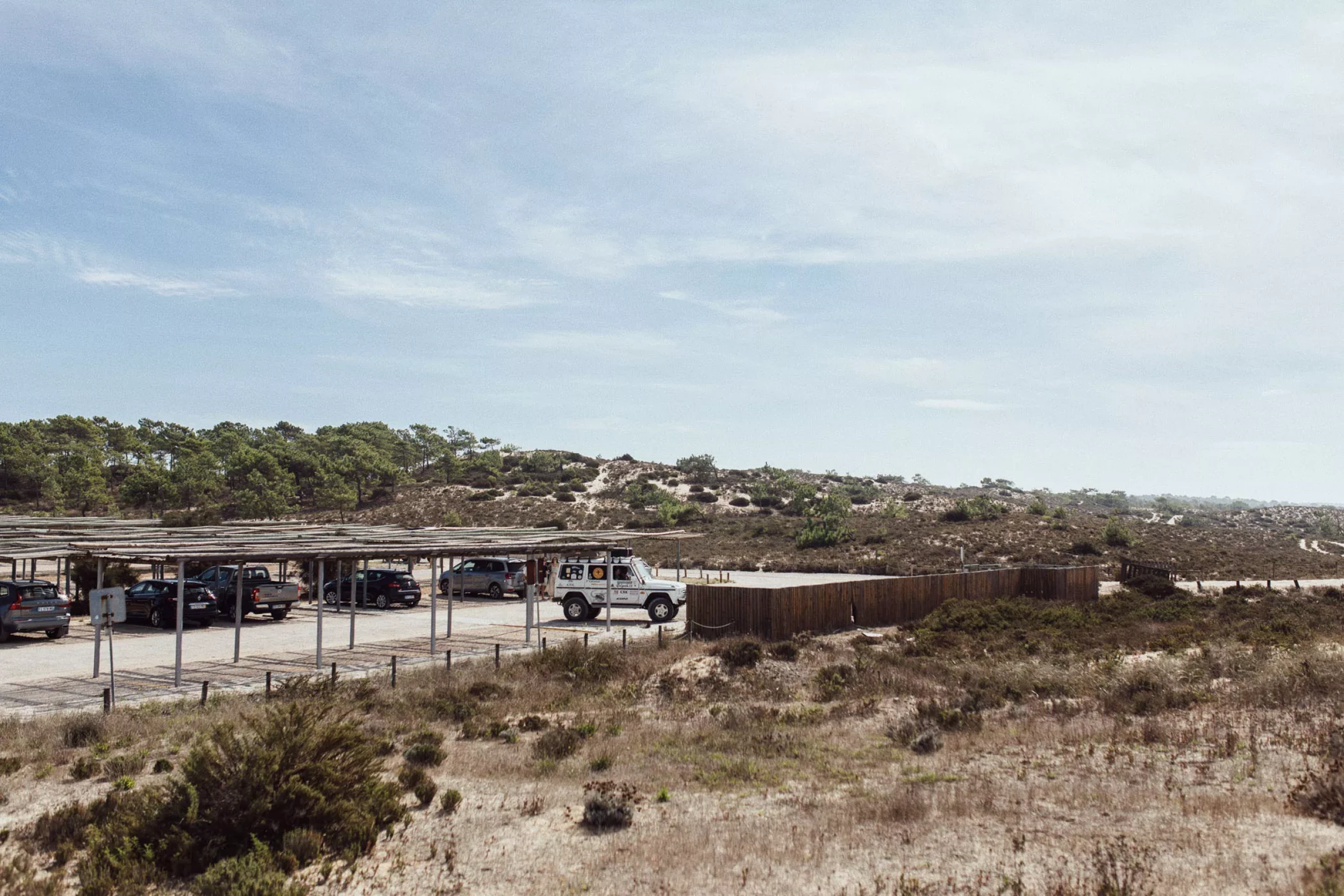 Praia do Comporta
Praia do Comporta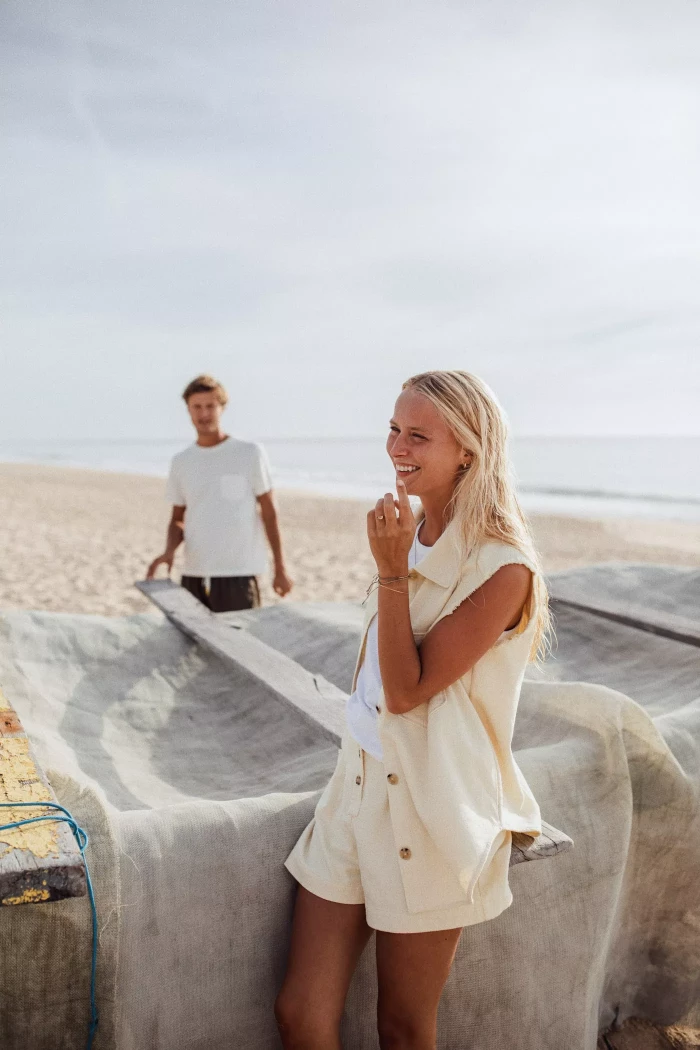 Praia do Comporta
Praia do Comporta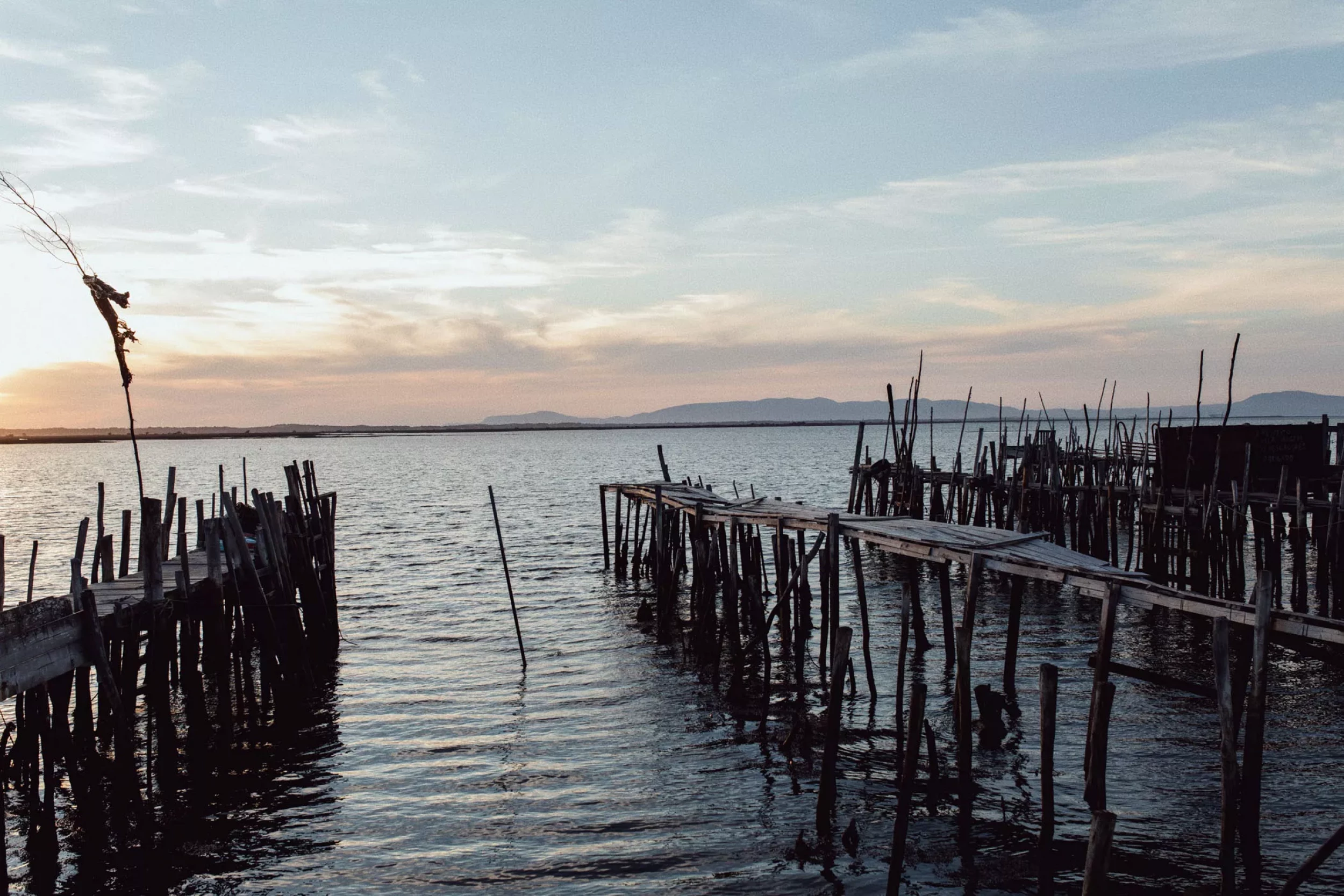 Cais Palafítico do Porto da Carrasqueira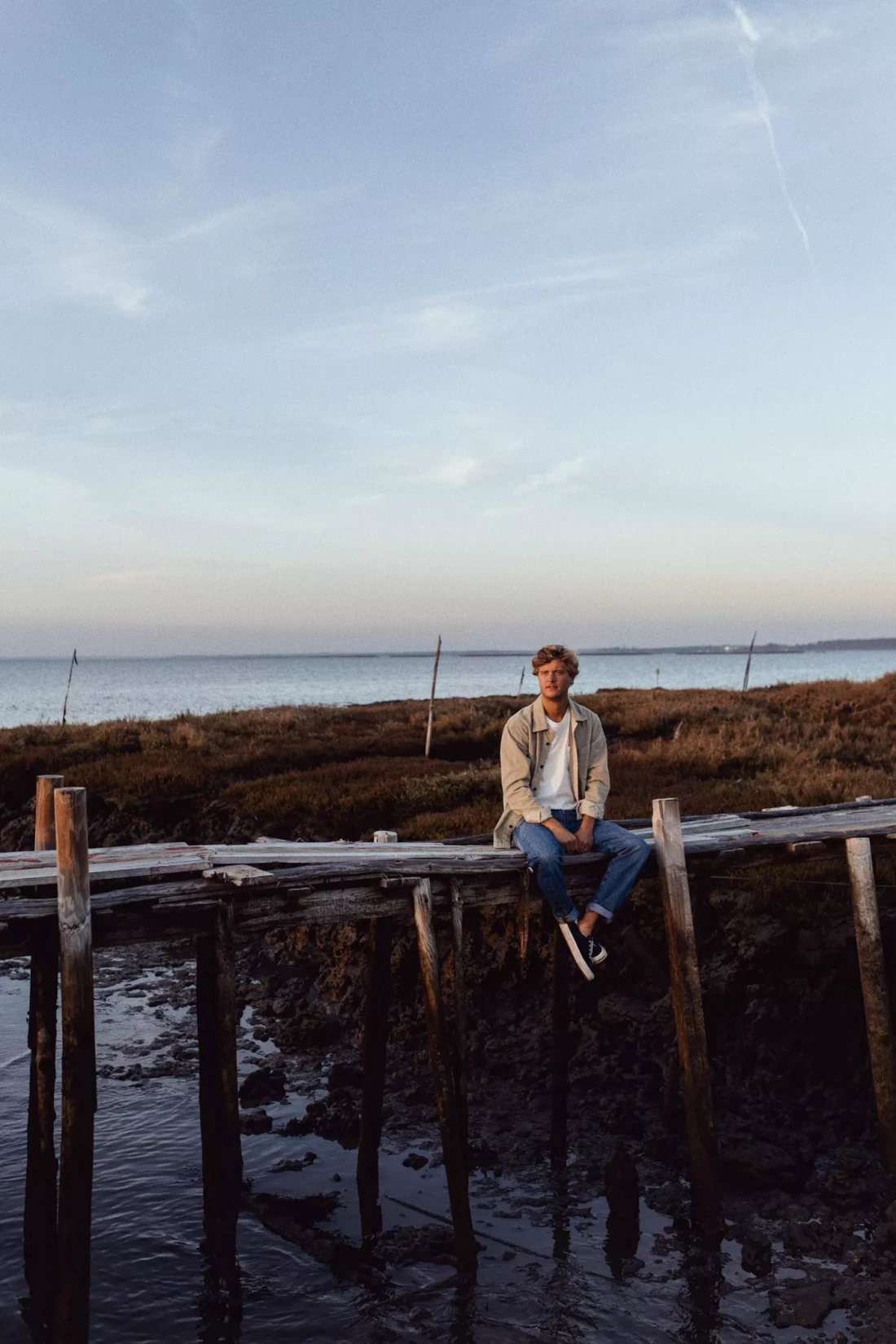 Cais Palafítico do Porto da Carrasqueira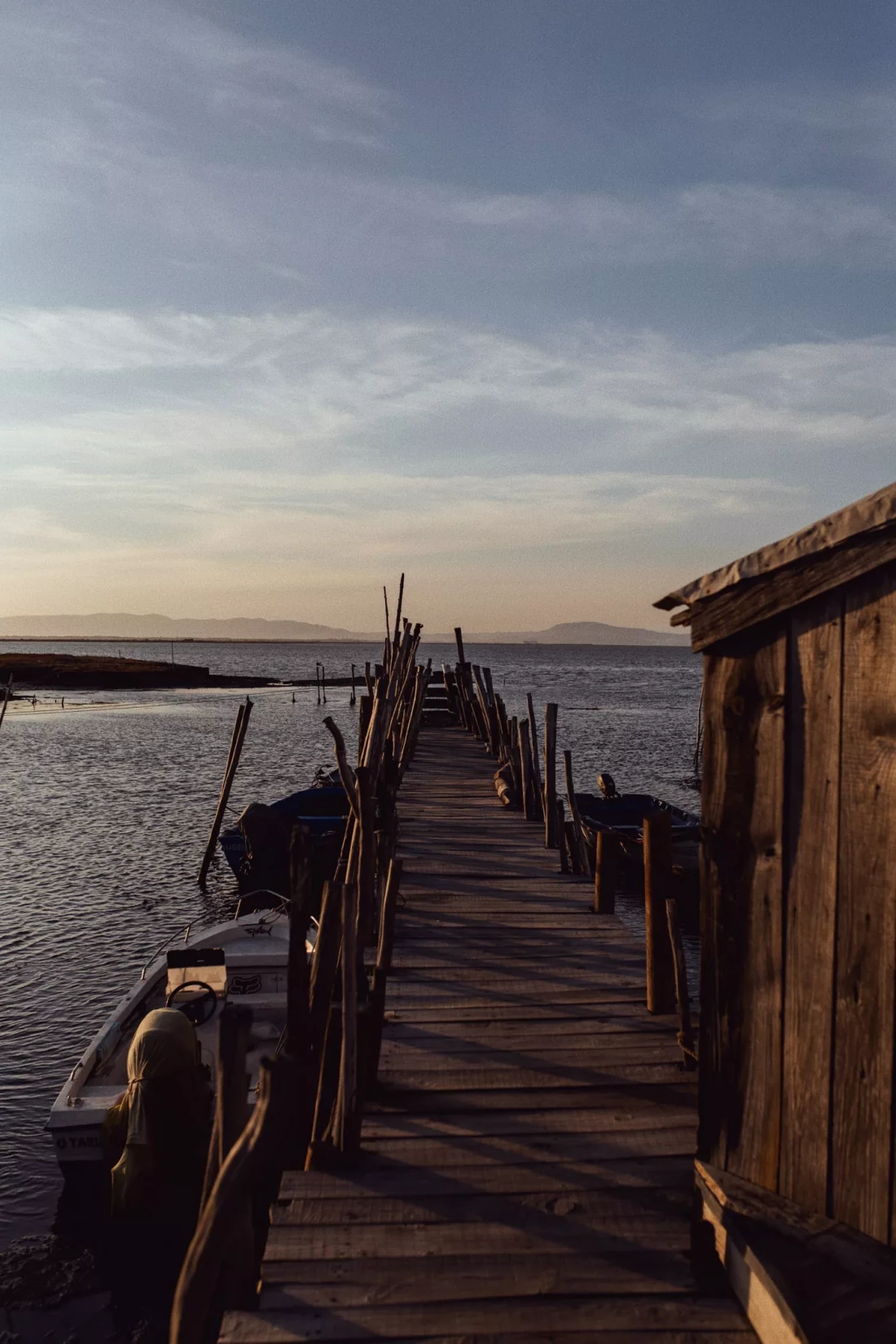 Cais Palafítico do Porto da Carrasqueira