Return
Mallorca
Mallorca's our favorite place in the world. Lionel's been going every year since he was a kid, and I just fell in love with the island the first time we went together. Some remote places are almost completely untouched and we're always amazed by how beautiful the nature is all around. Years after years, we've explored every corner of the island on our scooter and have tried and tested so many addresses, we thought it was time to share our favorite with you, and maybe make you want to go try them yourself. ⁠
Sierra de Tramuntana
Definitely the most beautiful and authentic area of the island. The rural landscape is dominated by ancient dry stone terracing and walls, centuries-old olive trees and small villages.
Deià, a small coastal village, is one of them. Just stroll around in the small streets, and stop by a little shop De Moniö for some island souvenirs and treasures.
You must have lunch at Nama Deia, an amazing modern Asian restaurant which really is worth the try.
Or if you're up to something more authentic, you can walk down to Cala Deià, a small beach where you can have lunch at Ca's Patro March, a simple and pure restaurant overviewing the sea known for his grilled fish. I definitely recommend the Chipirones.
Have a quick swim at the fishing port of Valldemossa and stop by at Son Moragues, an organic shop in the village of Valldemossa for an olive-oil tasting, and Obsolete for some interior and garden decoration.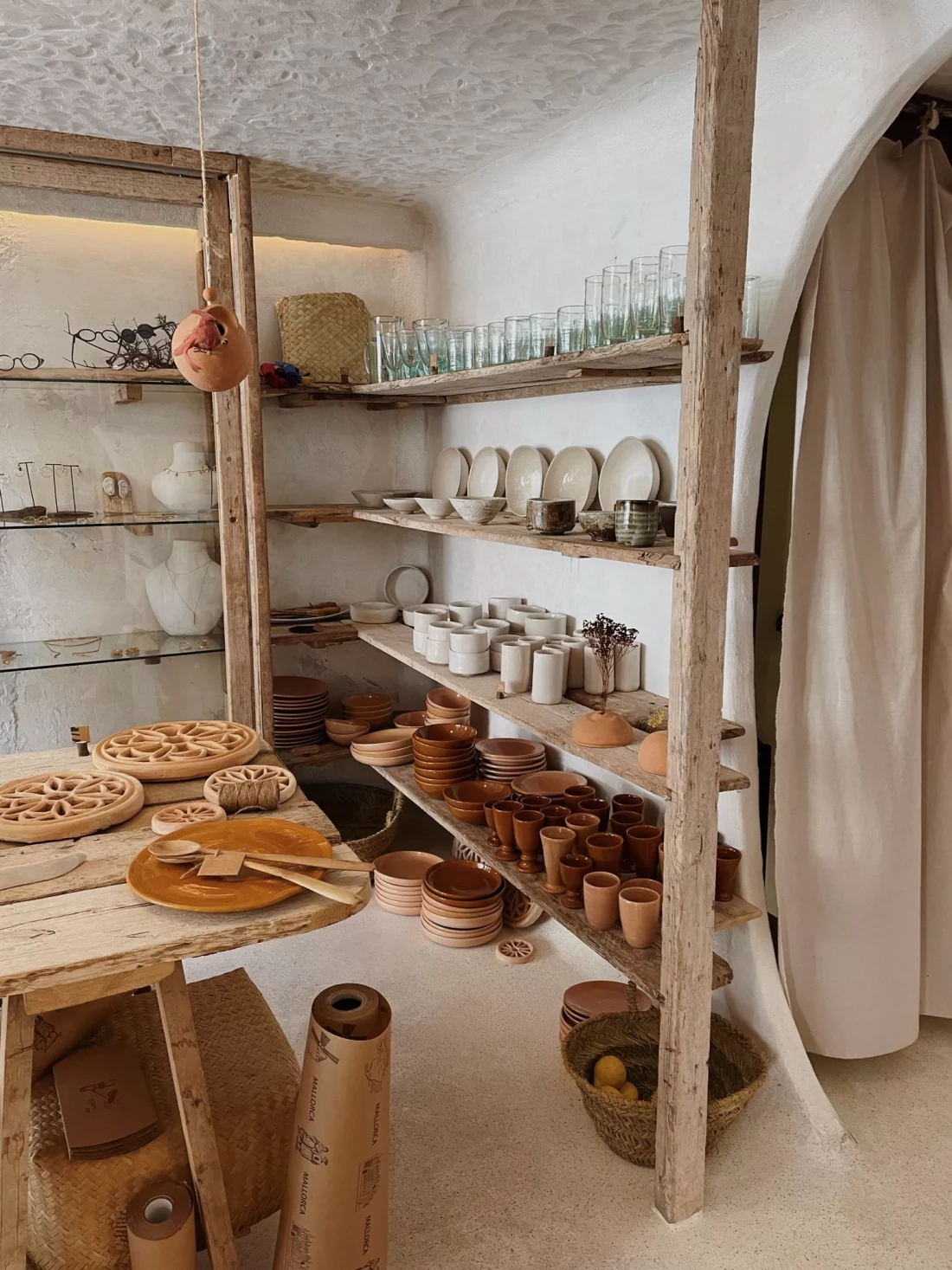 De Moniö
De Moniö
Nama Deià
Valldemossa
Son Moragues
Obsolete
Palma
On the other side of the island we highly recommend the old town of Palma. Start by taking a coffee at La Molienda or at Fika Farina known for its cinnamon or cardemom buns.
Make sure to save one morning to just stroll around the streets of the old town and discover its history and tradition through its patios. Stop by at Masscob, a Spanish clothing brand and Arquinesia, a secret Mallorcan perfume shop.
Looking for a place to stay? Our personal crush is the boutique hotel San Francesc.
Palma
La Molienda
Fika Karina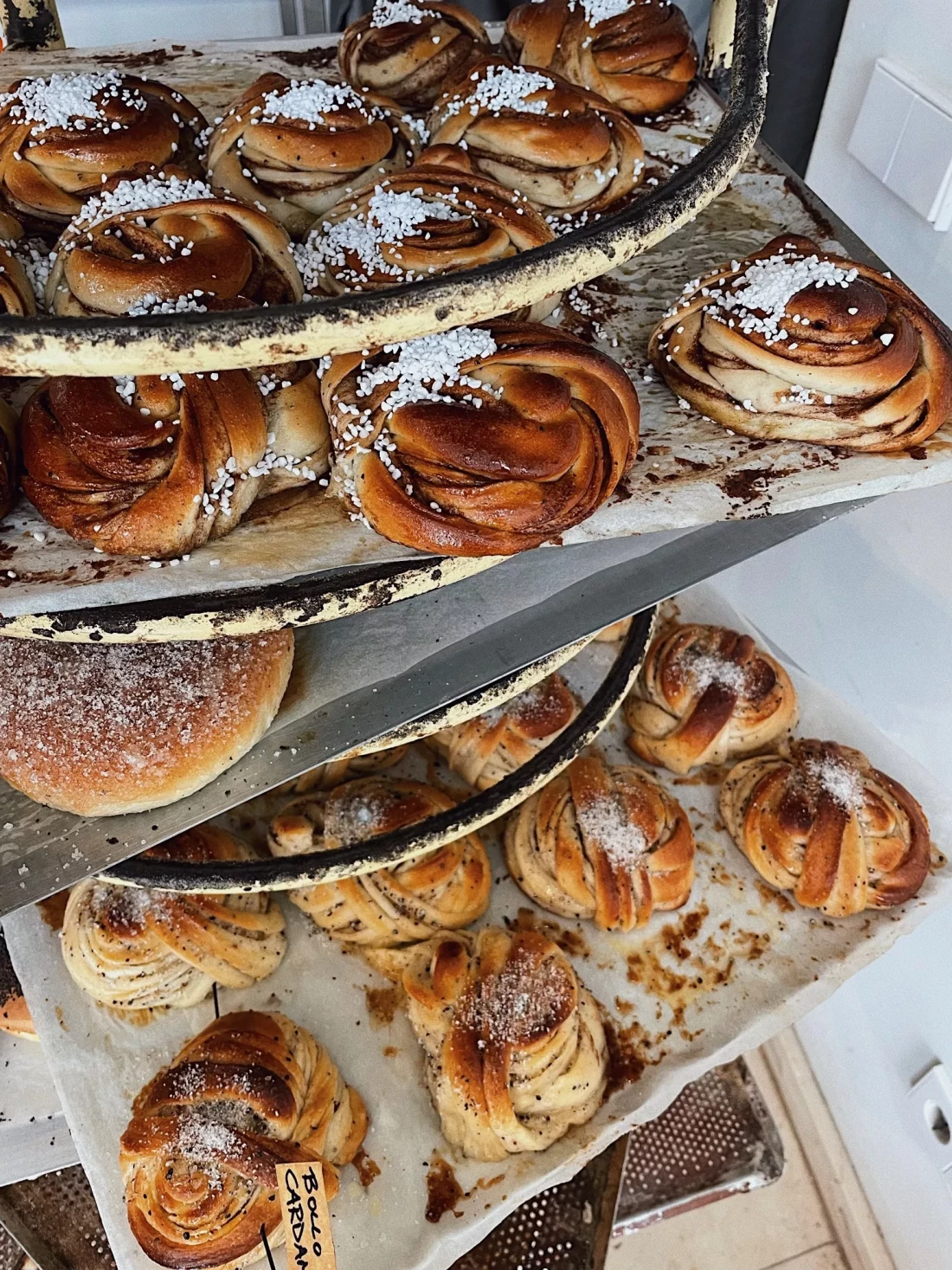 Fika Karina
Arquinesia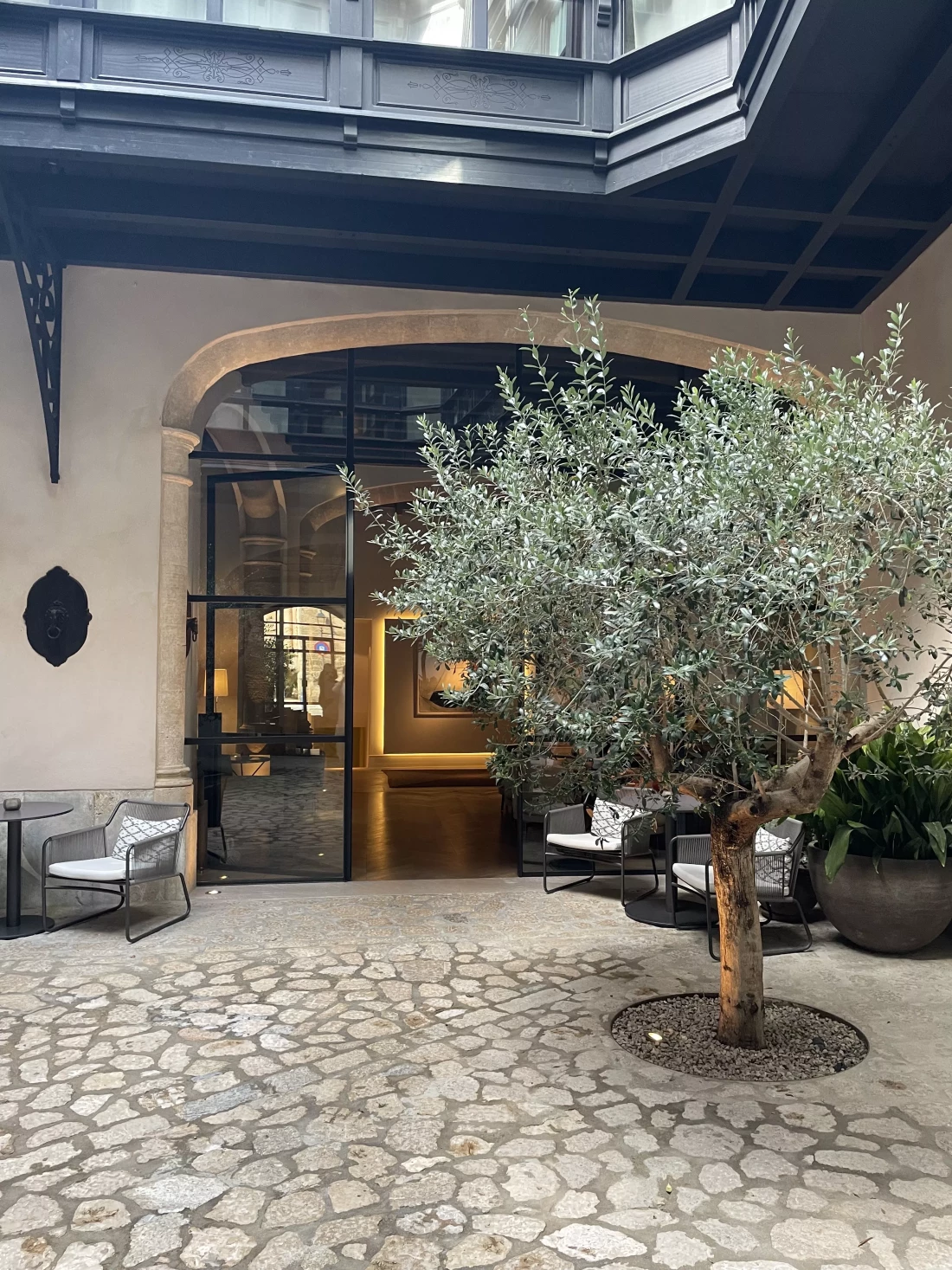 San Francesc