Return
Roasted Apricots & Yogurt Granola Bowl
No fruit takes us on an instant mind-vacation to Italy like apricots do. Close your eyes, and suddenly you're in the « Call me by your name » house, taking a nap in the shade on a hot afternoon. Anyway, we love apricot season and here's one of our favorite ways to enjoy it: roasted and deliciously caramelized, with greek yogurt and our Crispy Coconut Granola !
You'll need
Apricots
Greek yogurt
Agave syrup
Cinnamon
Our Crispy Coconut Granola
Shredded coconut
Recipe
Preheat your oven to 200°C. Cut the apricots in half and place them on a baking tray. Drizzle with agave syrup and cinnamon. Place in the oven for 15-20 minutes until the apricots are golden and caramelized. Serve in a bowl with Greek yogurt, granola, and a touch of shredded coconut. Enjoy!
SWIPE LEFT FOR THE STEP BY STEP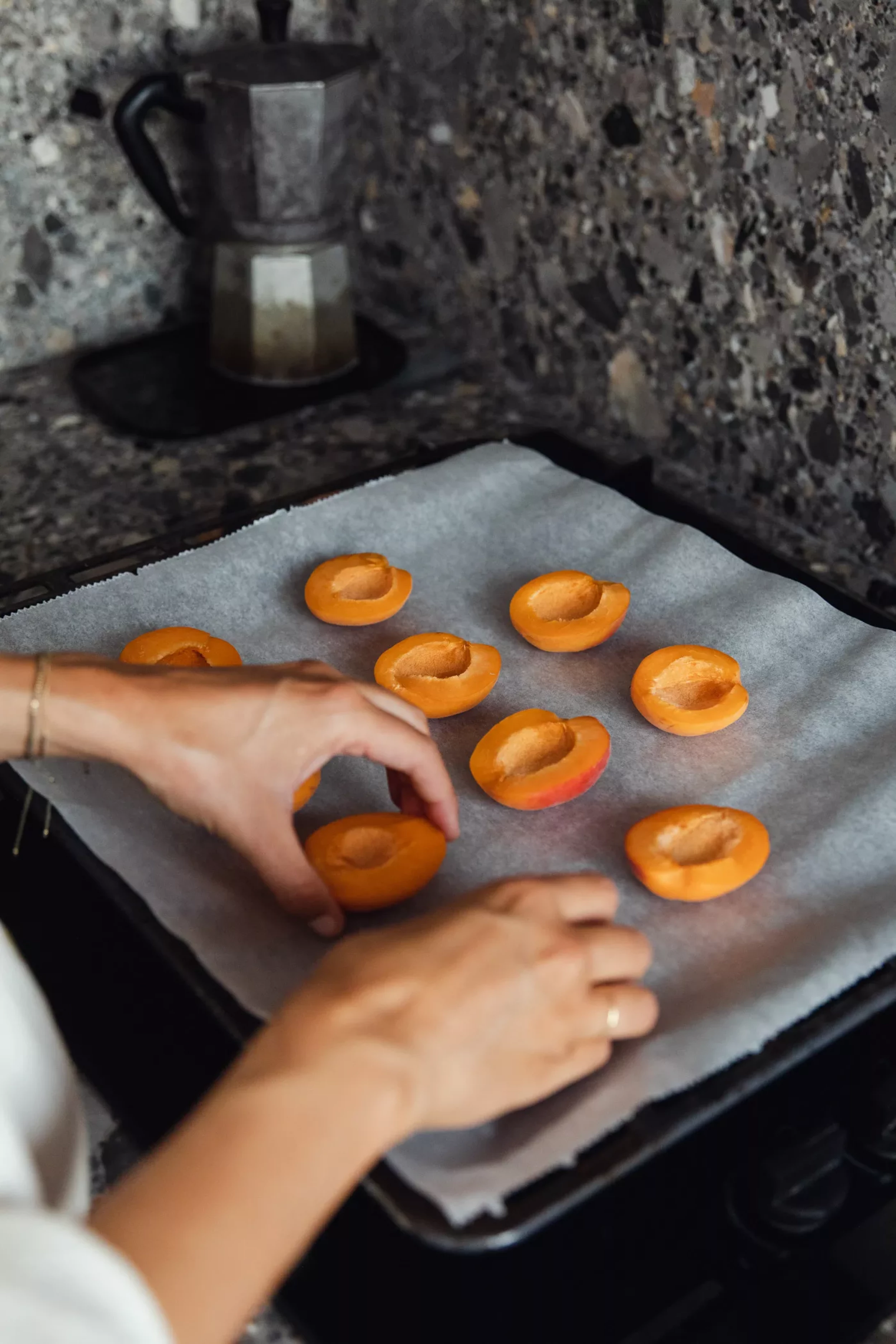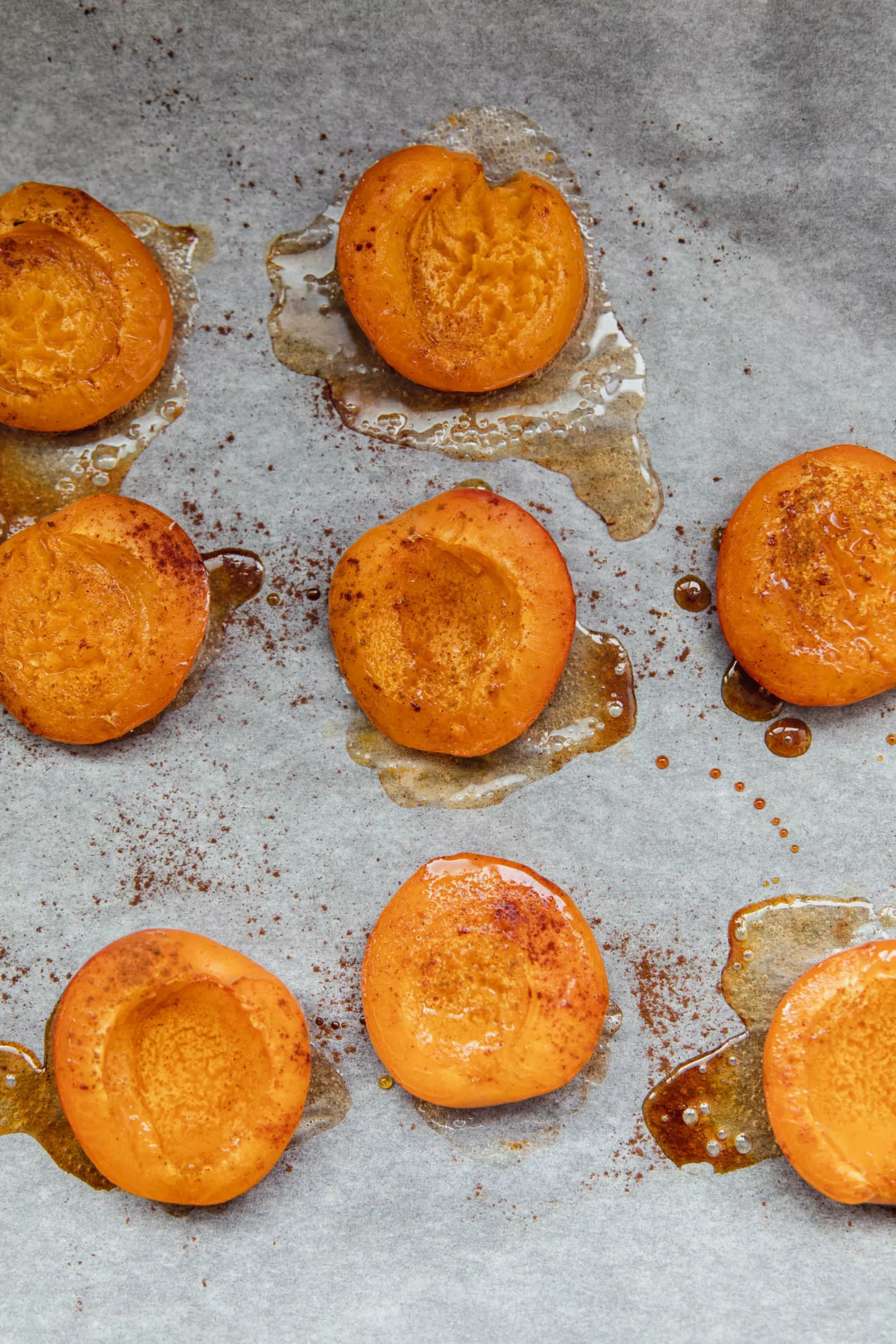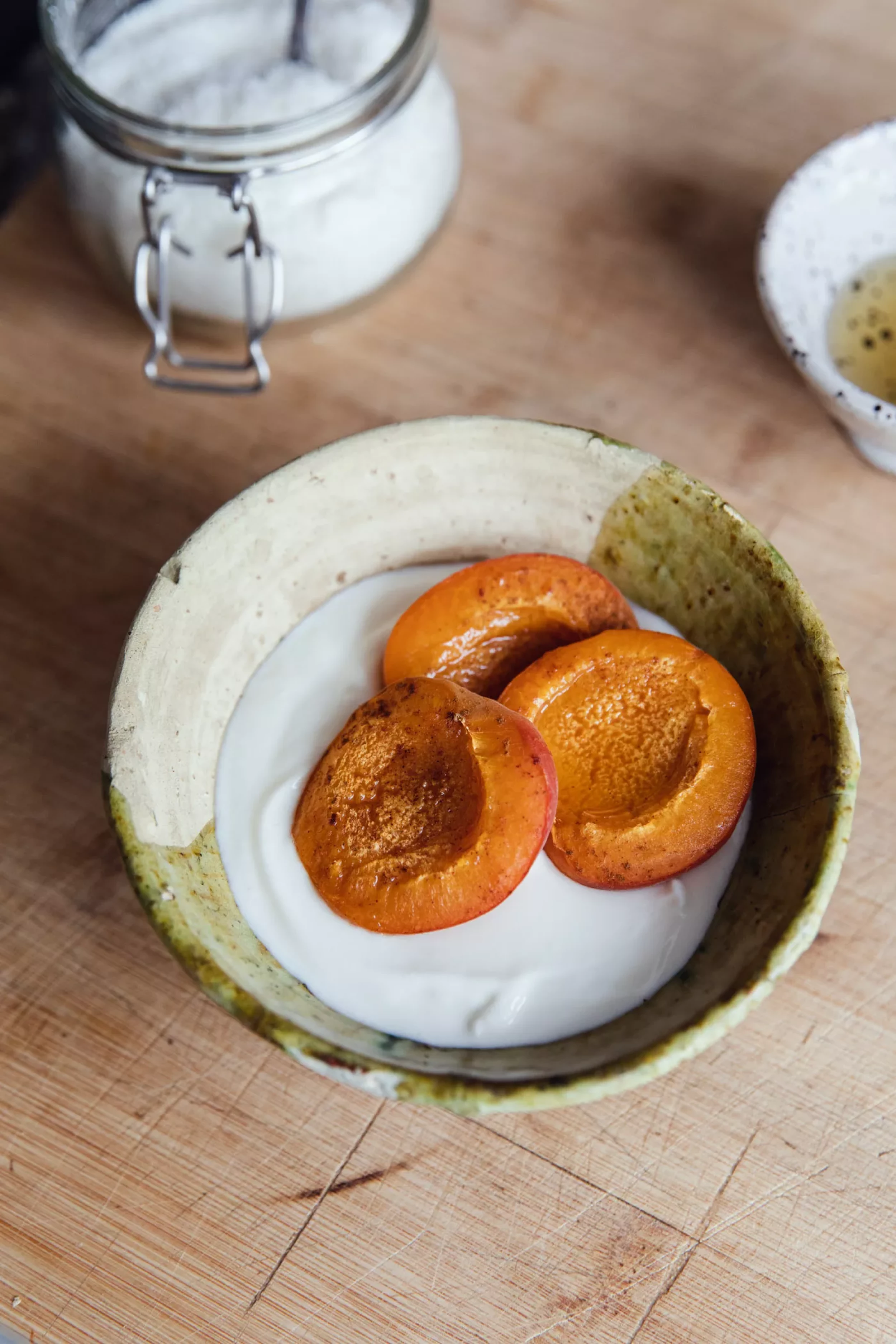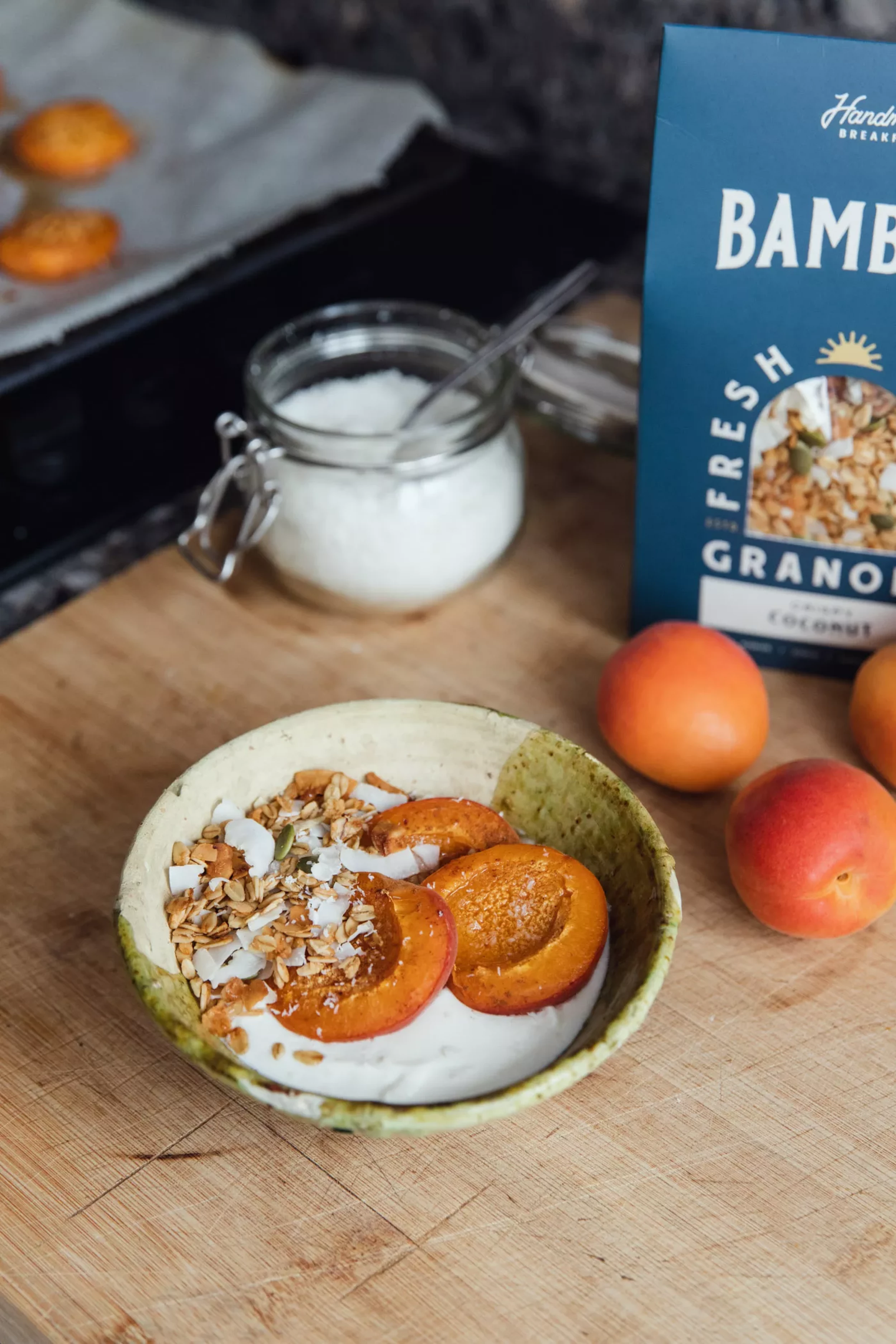 Products used in this recipe